In this article:
How To: Create a Circuit from an Exercise
When you are building a Program, and want to add Exercises to a Program, you can now create a new Circuit from an Exercise without having to leave the Day View. This process allows you to add as many Exercises to a Program Day without having to create a Library Circuit.
Watch this How-To Video and Follow the instructions below.
1. Go to the Program Builder.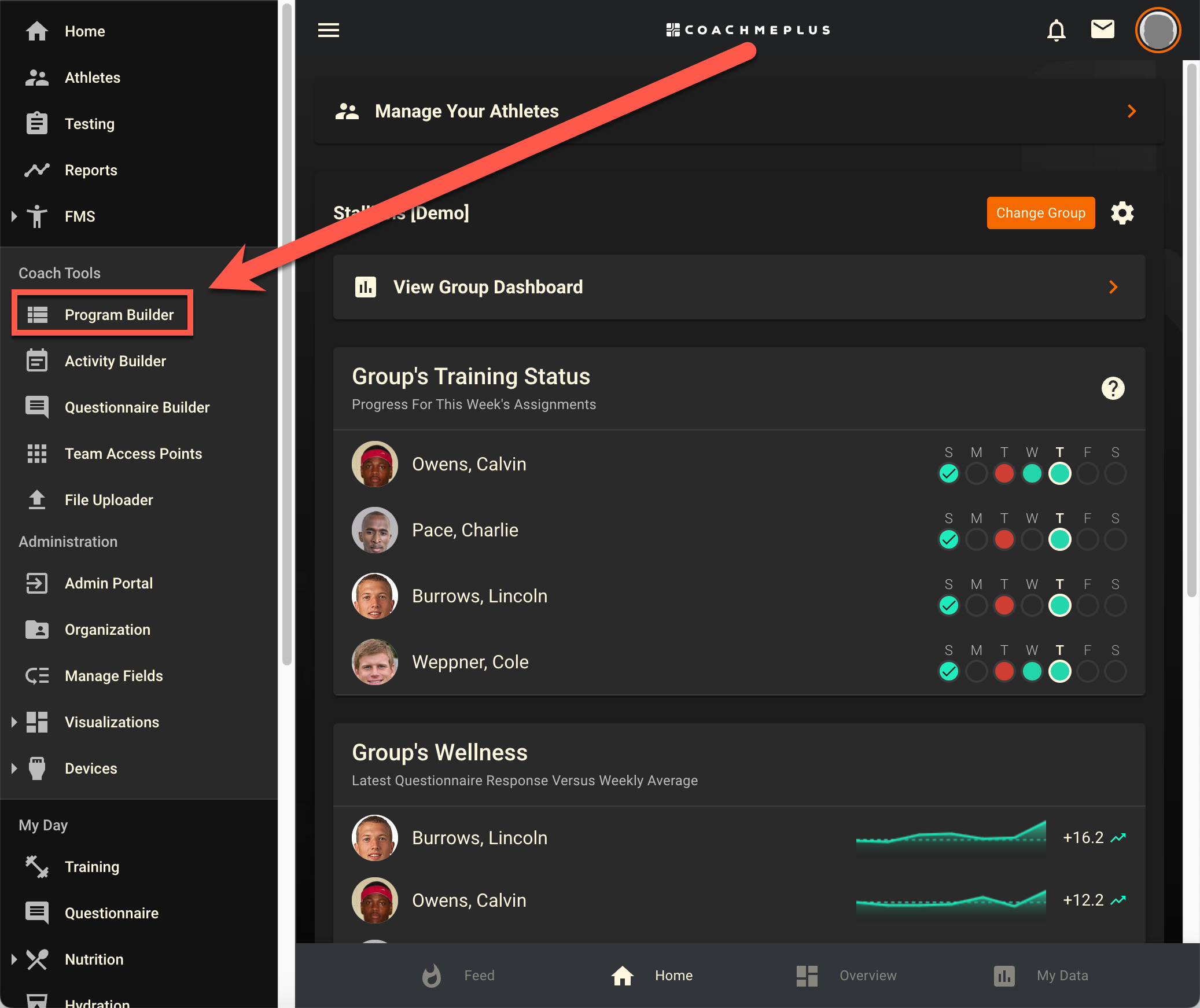 2. Go to the Day of the Program that you would like to quickly add Exercises to and select the green Add Circuit button.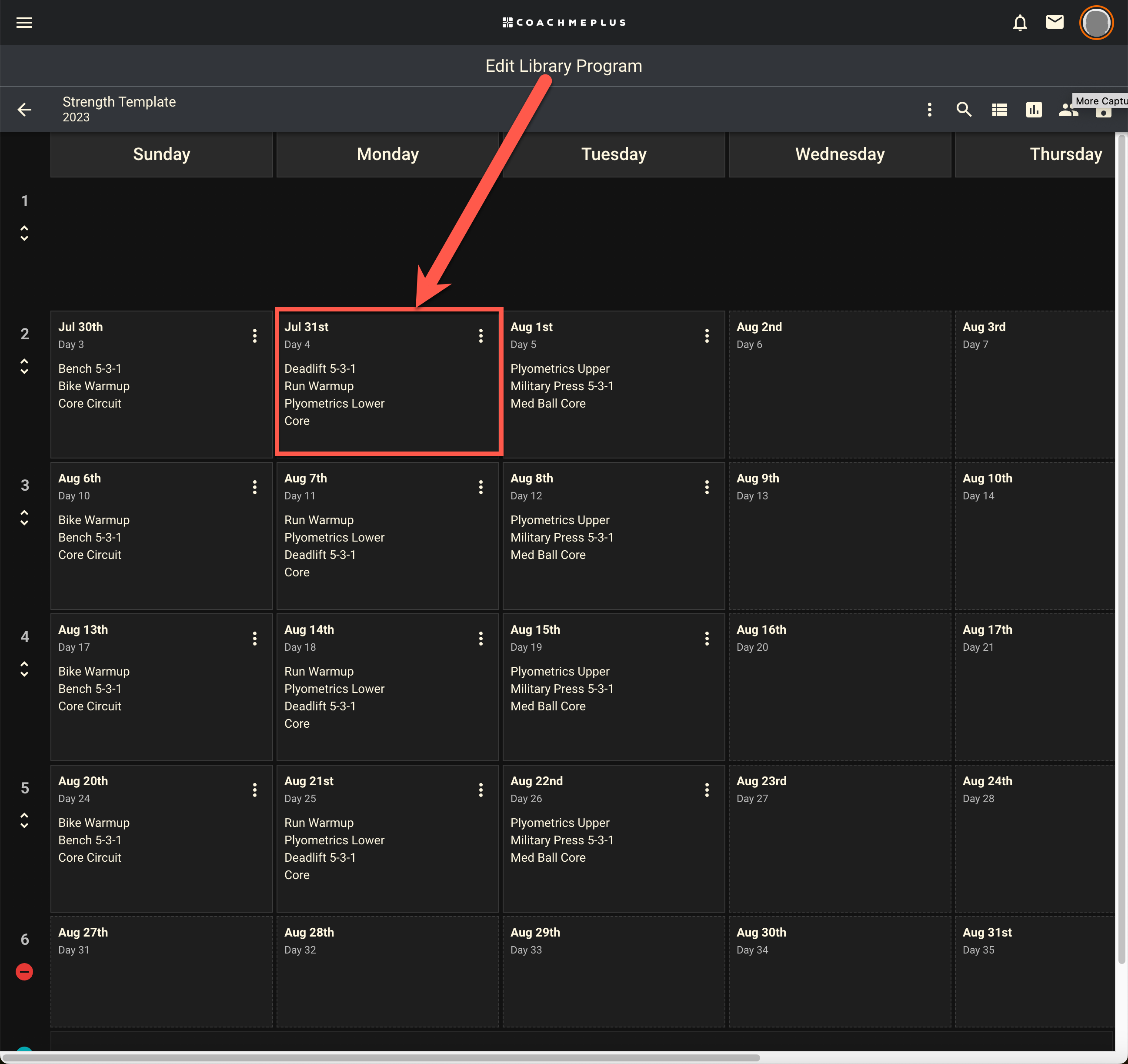 3. Select Create From Exercise and choose continue. Then, select the Exercise you would like to start with from the Exercise List.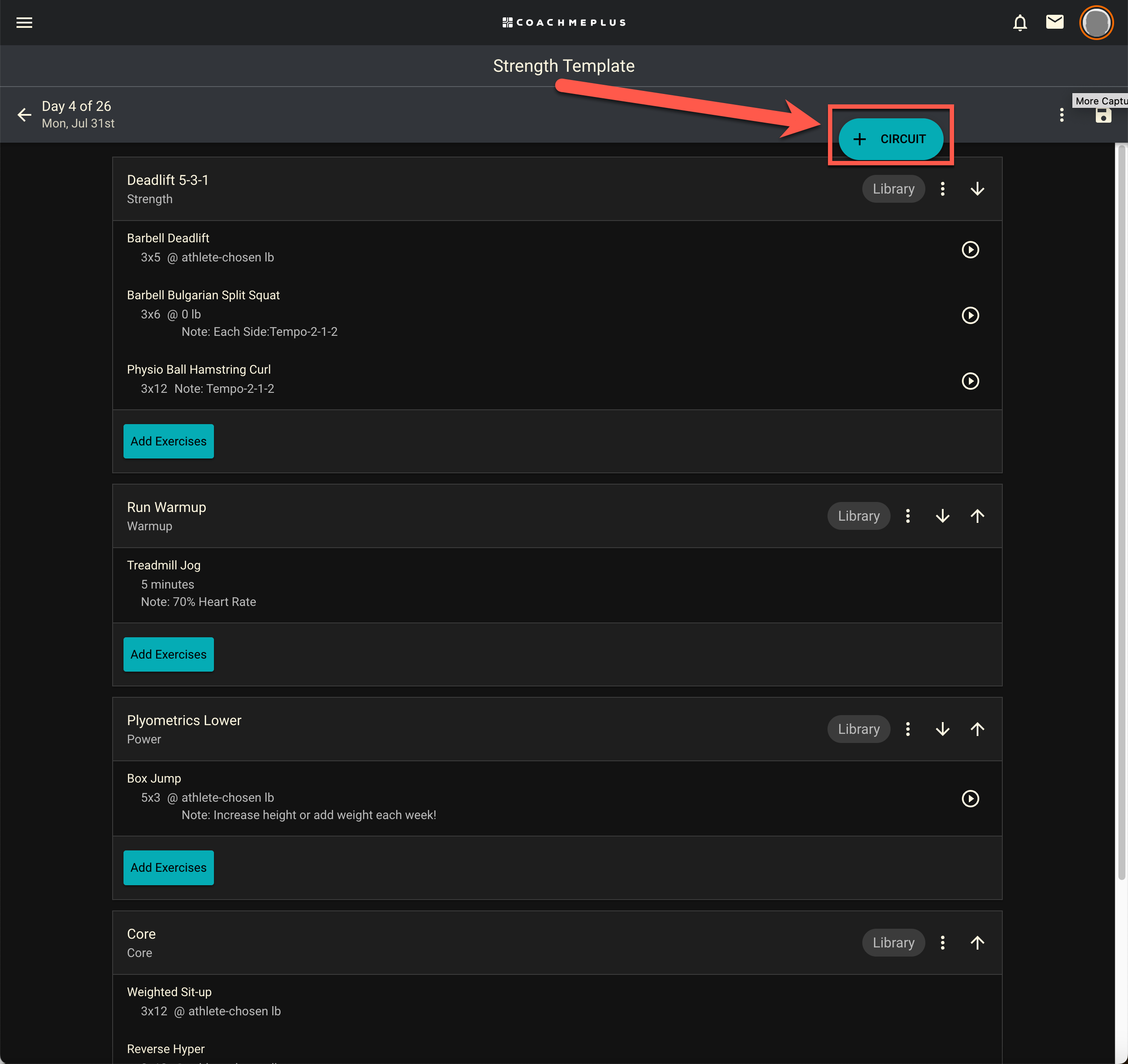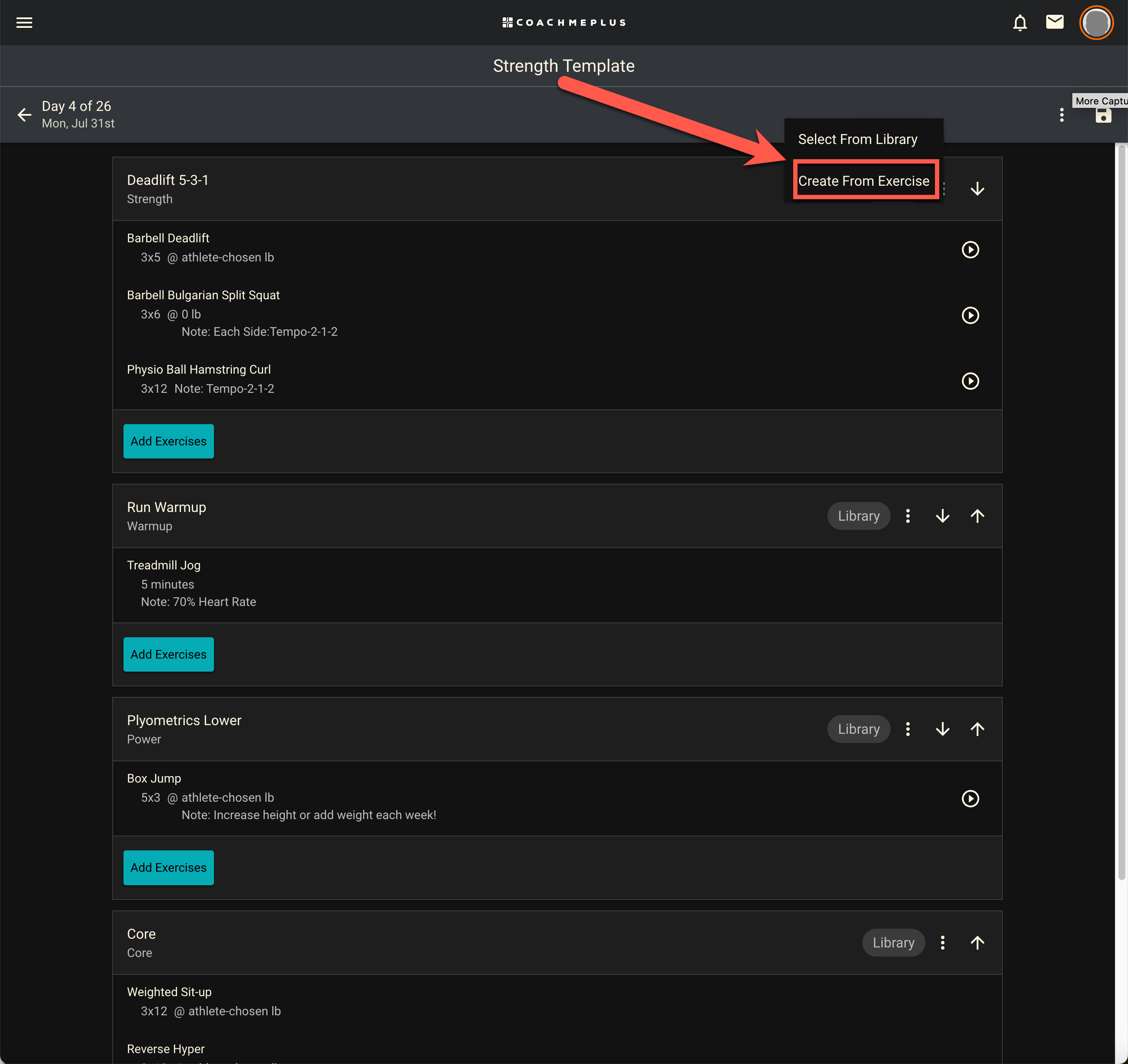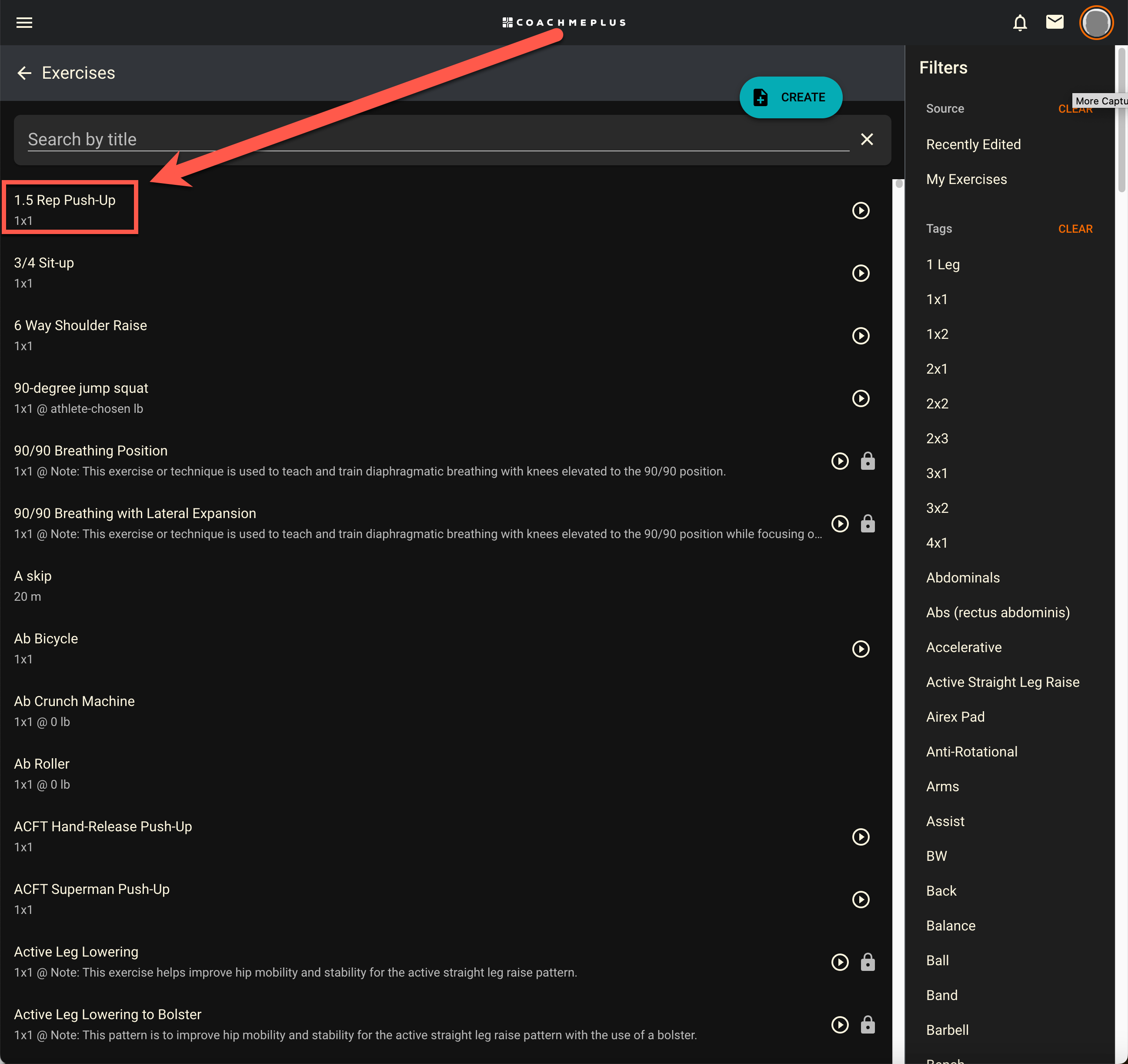 4. Choose the Exercise Constraints and select save.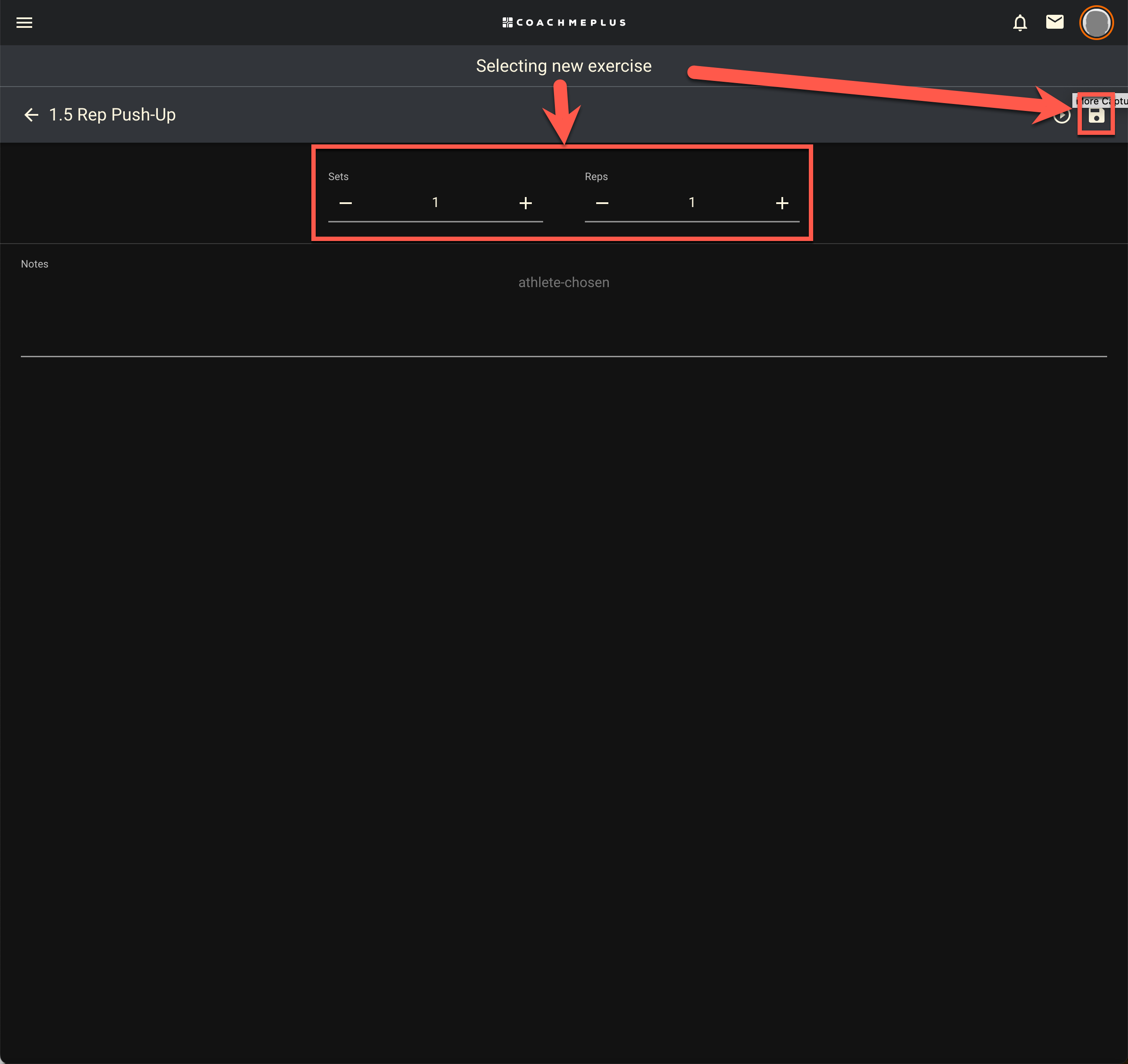 5. You will then see that a new Circuit has been created with the Exercise you selected. Add any other Exercises you would like using the Quick Add dumbbell icon.