This article will show you:
How to add an exercise into your

CoachMePlus

system install
How to fill out the Create Exercise form
You need this because:
You want to create a new program and you need to populate it with exercises and circuits
Watch our How-To Guide and follow the steps below:
Create an Exercise
Step-by-Step Walkthrough:
Step 1: On the home page, select Program Builder on the menu located on the left-hand side.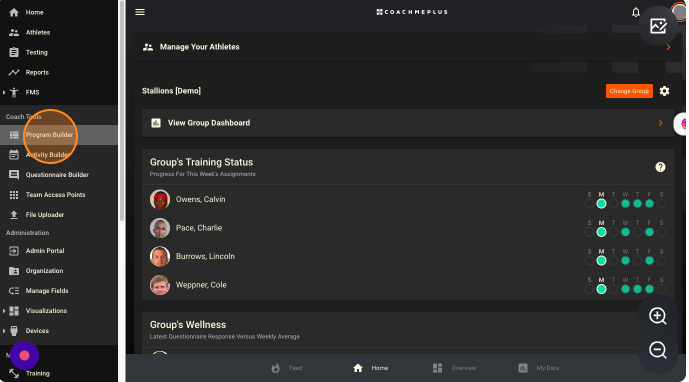 Step 2: You will be brought to a new page with a new list of menus. To create an Exercise, select Library, then Exercises, and then click on the green Create Exercise button.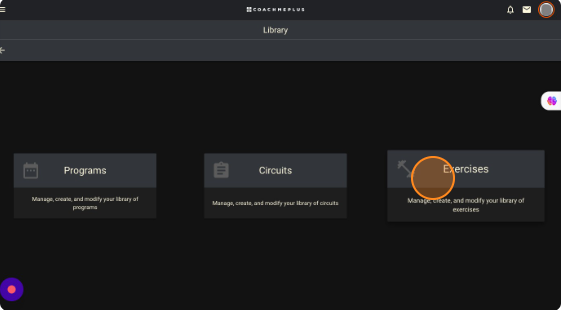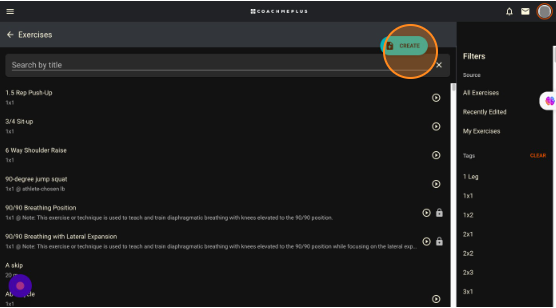 Step 3: You will then be brought to a menu with a form for you to fill out. You can start by adding a Title to your exercise: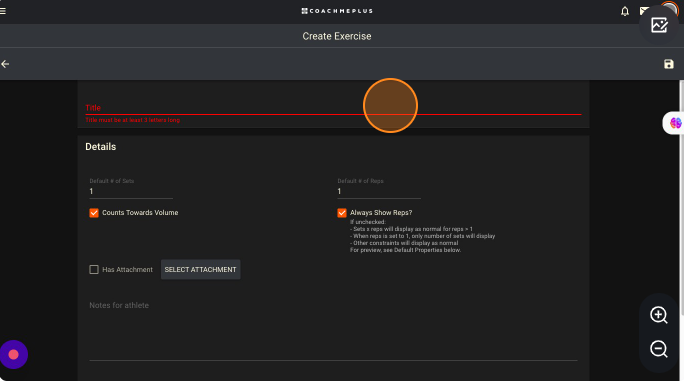 To upload a video, click on the Select Attachment button. Select the file of your choice and select Open. You can also elect to paste a link from a video service such as YouTube.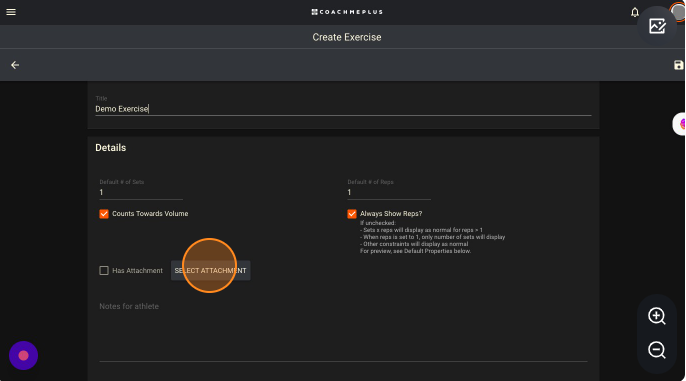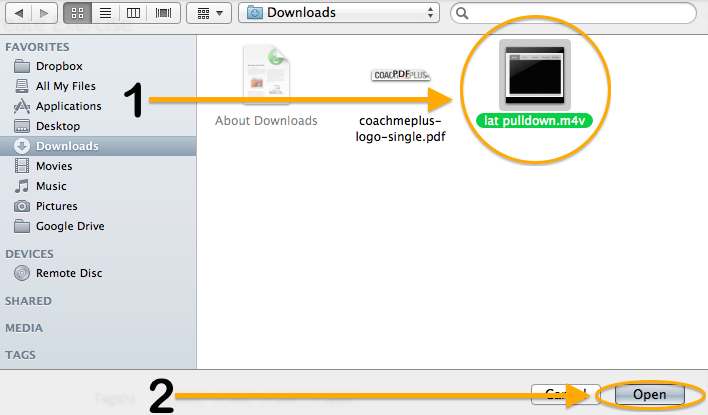 Next, fill in the rest of the information for your exercise.

Step 4: Notes for Athlete – Insert any notes you would like for the athlete to see when performing the exercise.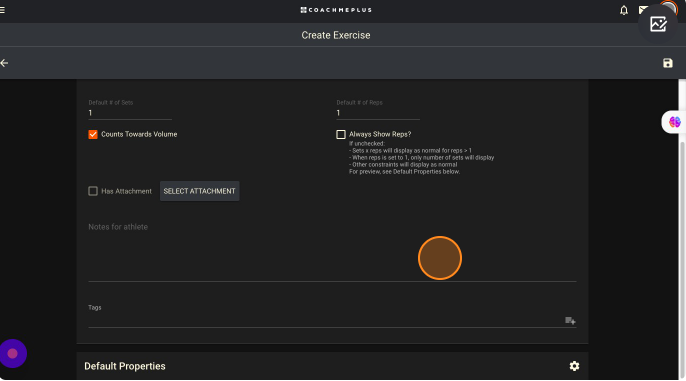 Step 5: Add tags. This will allow you to categorize your exercise to make it easier to navigate the exercise list in the future. You can add as many tags to an exercise as you'd like, and you can also create your own.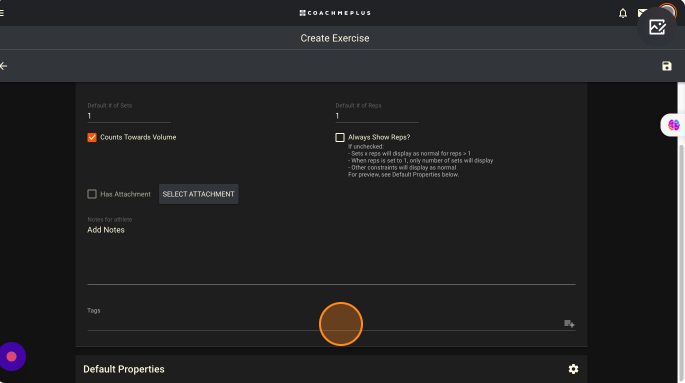 Step 6: Change Exercise Properties. To do this, you can click on the gear wheel and it will bring up the properties menu.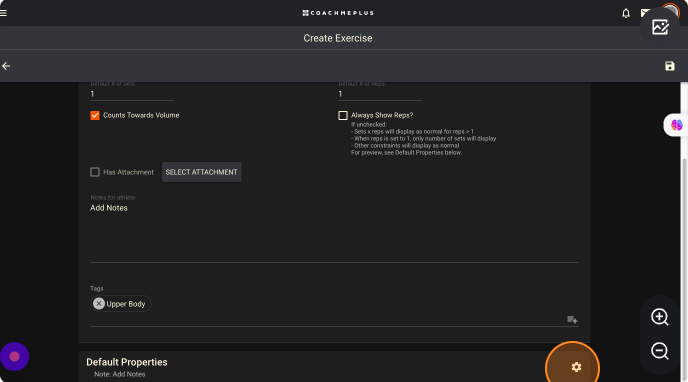 The list will populate in this dialogue box and allow you to choose constraints. You can choose as many constraints as you'd like for an exercise. (NOTE: Weight and One Rep Max are the only two that cannot be used simultaneously because they are both used to prescribe a weight for the set.)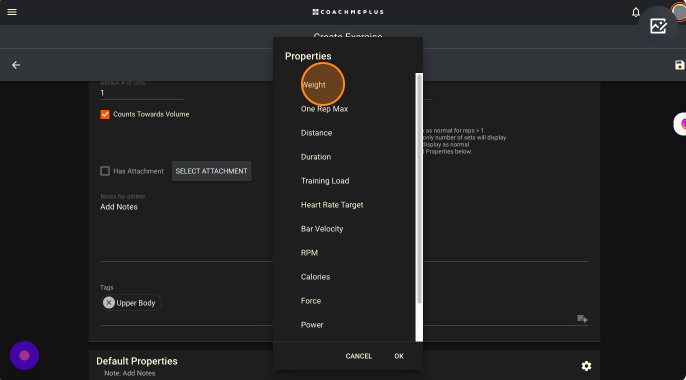 After you are satisfied with your settings, click on the Save icon in the upper right and it will appear in the Exercise list. If you want to edit the exercise, select it from the exercise list. If there is a video attached, the Open option will be available so you can review the attachment.