How to use the Progression Editor
The progression editor is a powerful tool offered by the CoachMePlus platform that allows coaches and trainers to create and manage customized progressions for their athletes. Whether you want to design strength training programs, track skill development, or monitor rehabilitation protocols, the progression editor provides a user-friendly interface to streamline your coaching process. In this article, we will guide you through the steps of using the progression editor effectively.
Another method of editing progressions, secondary to editing from Program View is the method of creating and editing from the Circuit Builder.
See the video walkthrough and steps below:
Video Walkthrough:
Step-by-step instructions:
Open a circuit from your library, or elect to create a new one.
Select the exercise you wish to create a progression for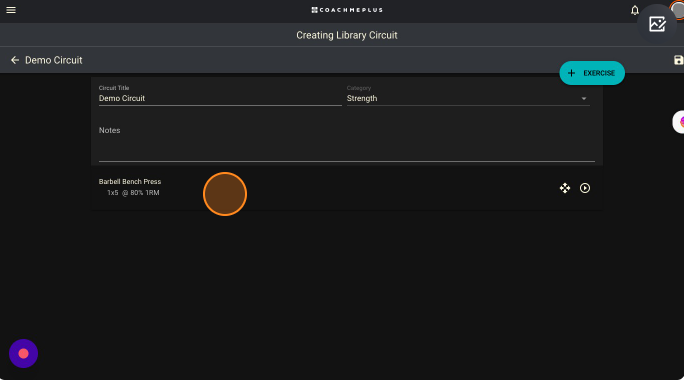 3. Click on the 3 dots icon to open up the options menu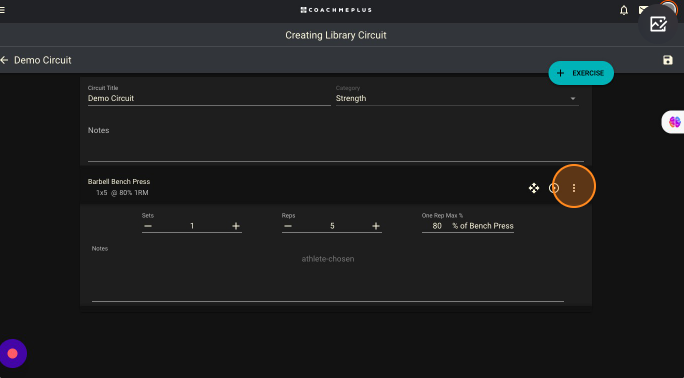 4. Click on Create Set Progression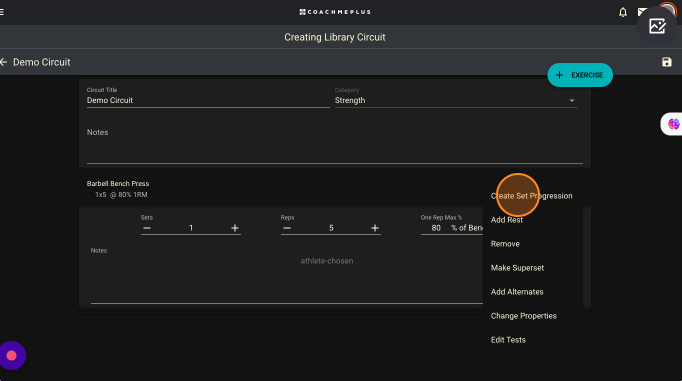 5. The various tools in Progression editor are in place to help you customize each aspect of the progression.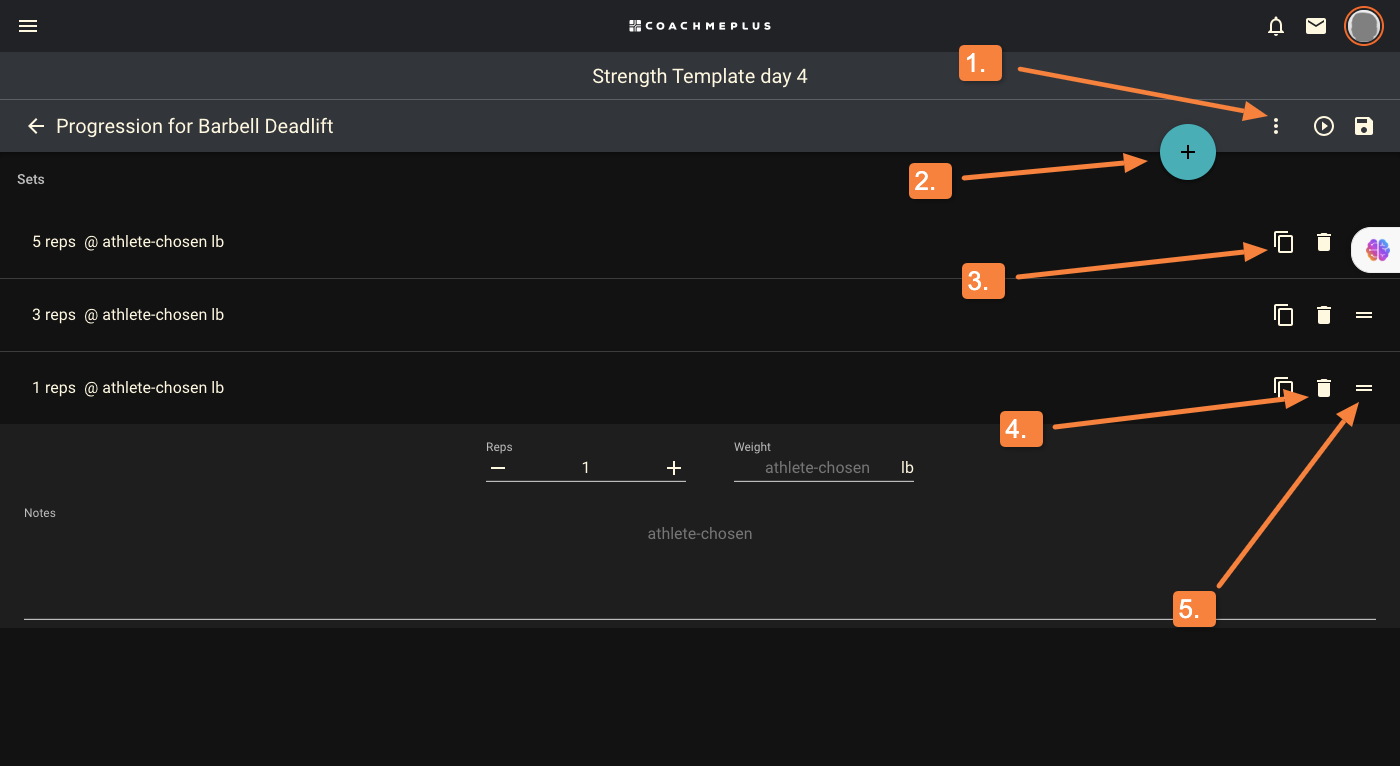 1. This options menu will allow you to edit the properties of the exercise (weight, one rep max, distance, etc.) and create Test Sets which can be used to estimate and/or update an athlete's stored one rep max.
2. This button will allow you to add in a new set to the progression or add in a rest period.
3. This button will copy the corresponding set and add it to the bottom of the progression
4. This will delete the corresponding set
5. If you click and drag this icon, it will allow you to reorder the sets in the progression.

Note: Elite package shown. Your page may contain less options as the one in the video. Click here to learn more about the different package offerings.