In this article:
Watch the How-To video here and follow the steps below:
How To: Change the Start Date of an Athlete's Program
When you have put together your Programs in CoachMePlus, assigned them to your Athletes, but would like to change the start date for one of your Athletes, use the following simple steps to do so. This will adjust the days of the Program to properly assign the sequence of Program days.

Go to the Program Builder and select Athletes.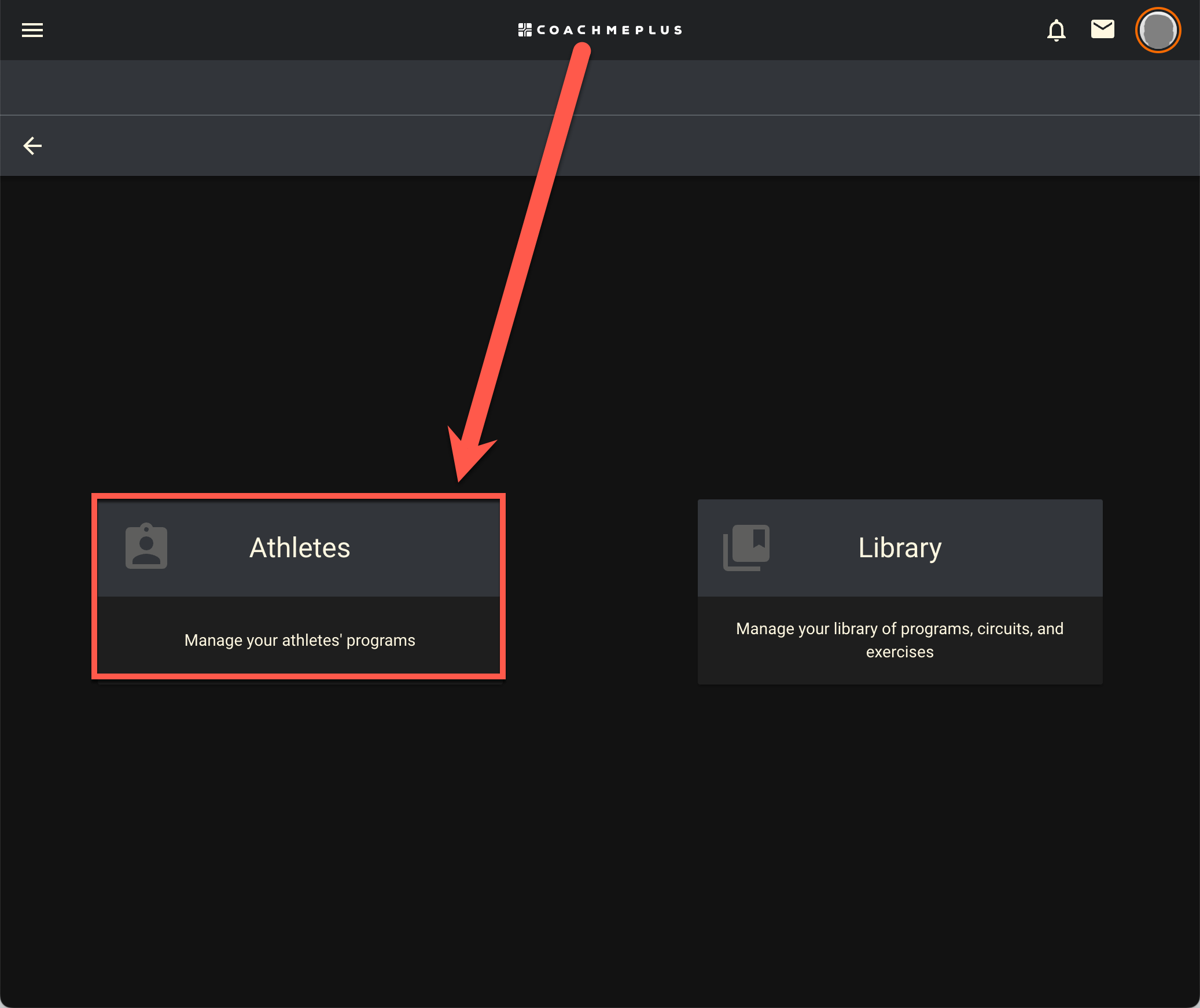 Select the Athlete you would like.

Select the Program you want to adjust the start date for.



Change the start date by selecting the Three Dots Icon and manually entering the date, or select it from the expandable calendar that will open if you select the down arrow. Then Save.