This article will show you:
How to assign your athletes into training groups.
You need this because:

You want to keep track of athletes and assign specific workouts to certain training groups.
It allows you to communicate with various training groups and allows you to delegate tasks to specific groups.
It provides you with the ability to set certain permissions to different groups. This will save you time in the long run when a new user is added into your system.
How To: Assign Athletes to a Training Group

Step One: To assign an athlete to a training group, click on Athlete Central on the homepage.


Step Two: You will be brought to the athlete central dashboard.

Athlete Central - To assign an athlete to a training group, select the athlete you would like to edit.
Account - Click on Account on their profile.

Step Three: Scroll down and you will view the Organization Section to edit the Training group.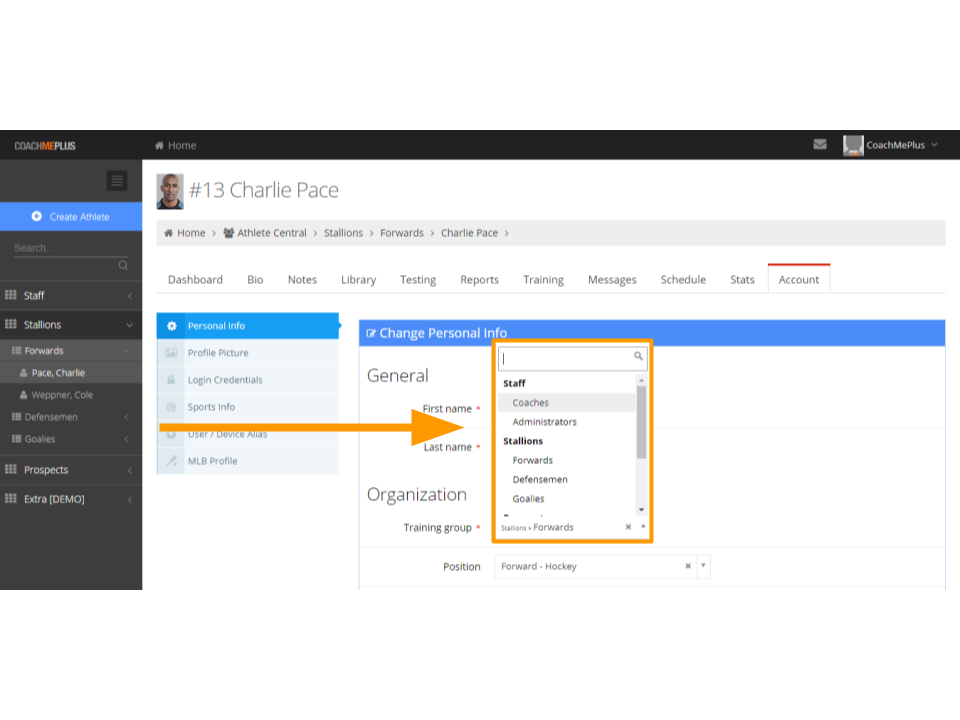 Organization - Section to edit the training group.
Training Group - Select the training group from the drop-down menu. Select the training group that you would like to assign to the player.

Step Four: After you have successfully selected the training group, click Save to save changes.