How To: Edit an Athlete Photo
In this section, you will learn how to edit an athlete's Photo in CoachMePlus. Follow these steps to make necessary updates to an athlete's Photo.
What is this used for?
Note - This is Optional - Not everyone uses Athlete Photos!
Athlete Photo are used in some Dashboards, Assessment Monitors, Team Access Points, and other places to help identify an athlete. 
Step 1: Access the Athletes Option
Select the "Athletes" option in the main menu.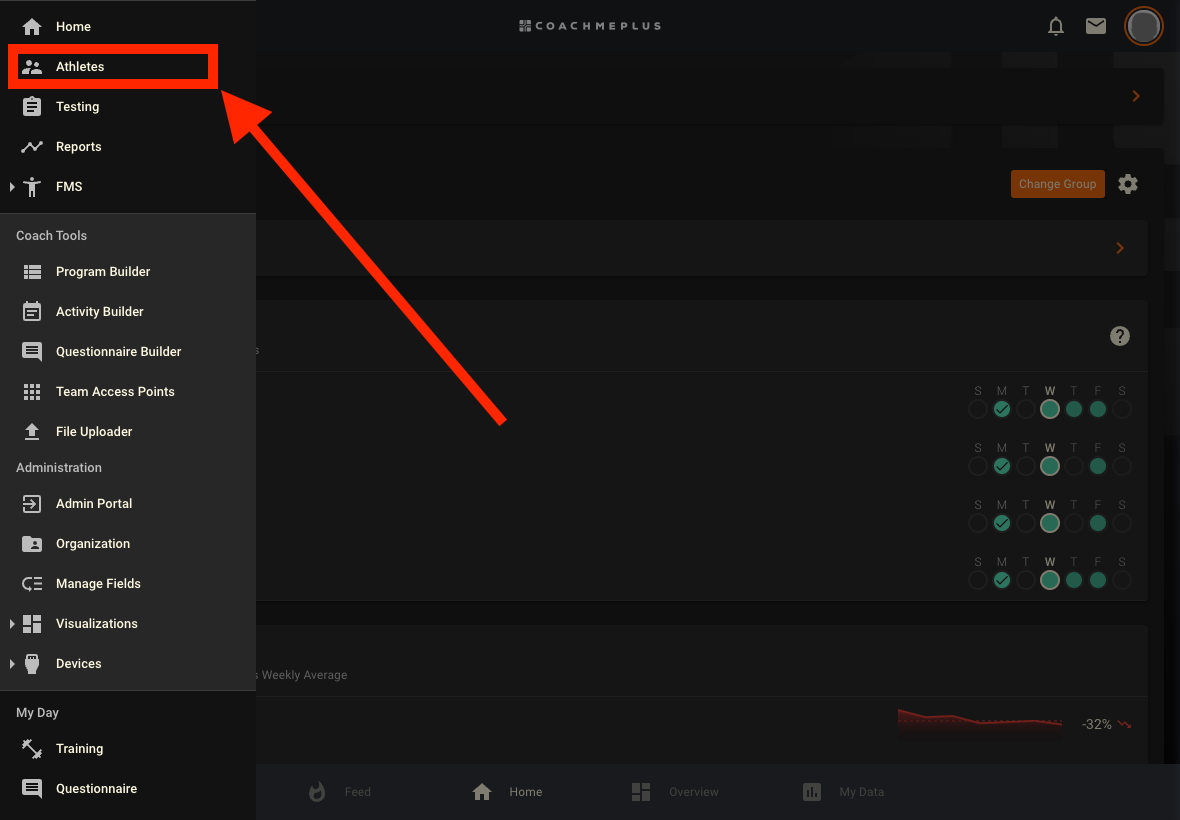 Step 2: Search for the Athlete
Type the athlete's name in the Search box.
Select the athlete's profile that you want to edit.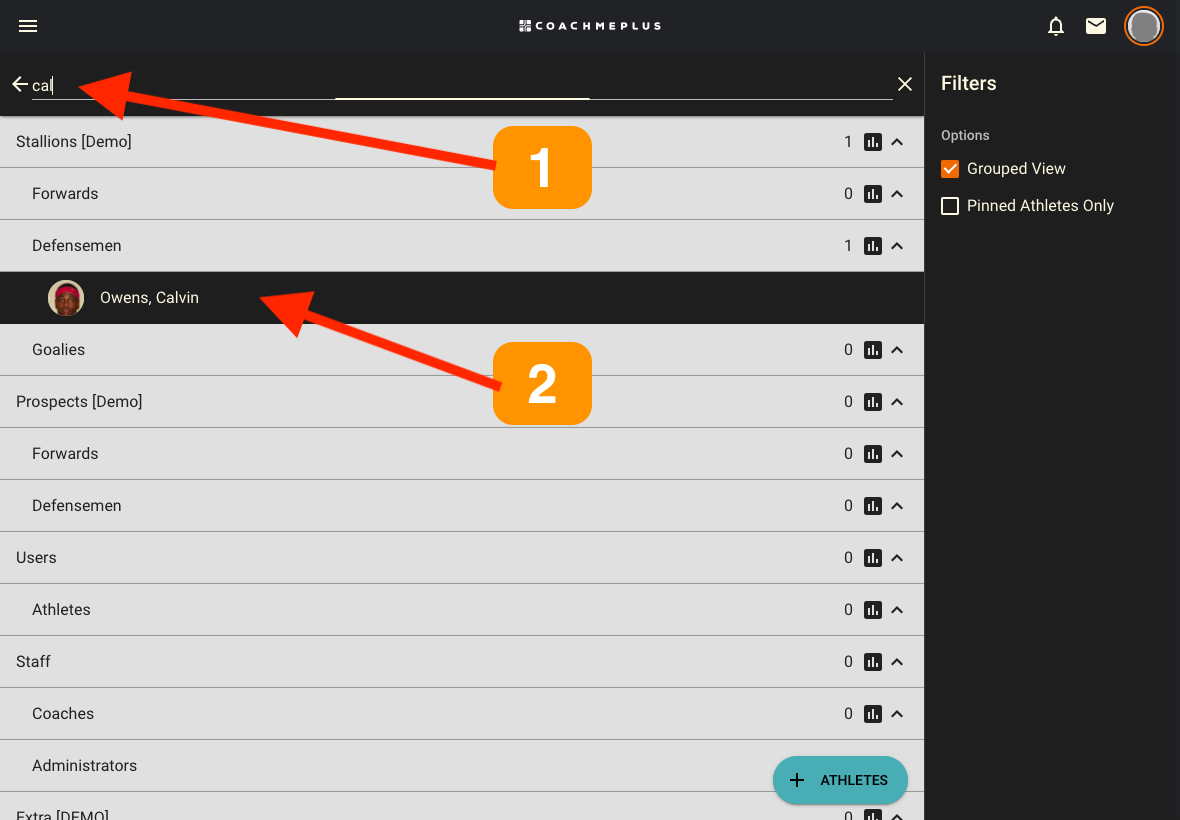 Step 3: Expand Edit Options
On the Athlete Profile Page, locate the 3-dot menu to expand the edit options.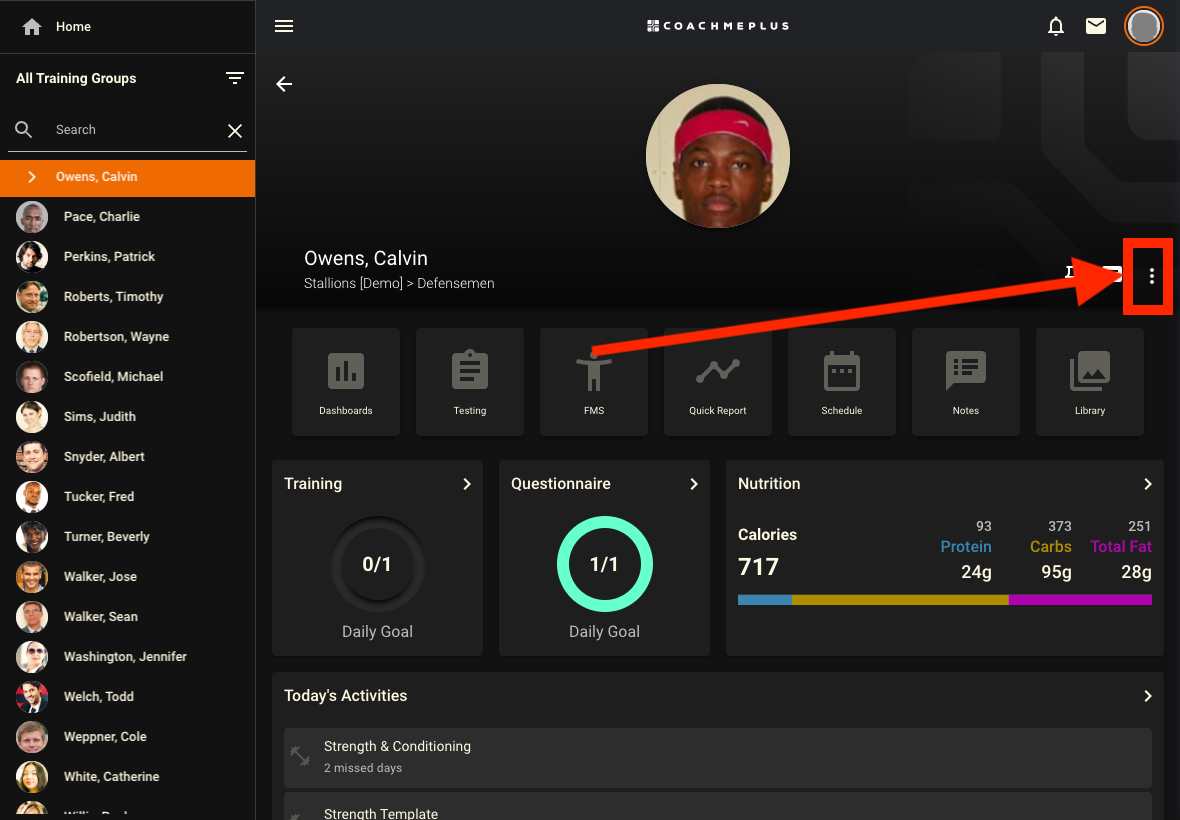 Step 4: Select Edit
Click on the "Edit" option.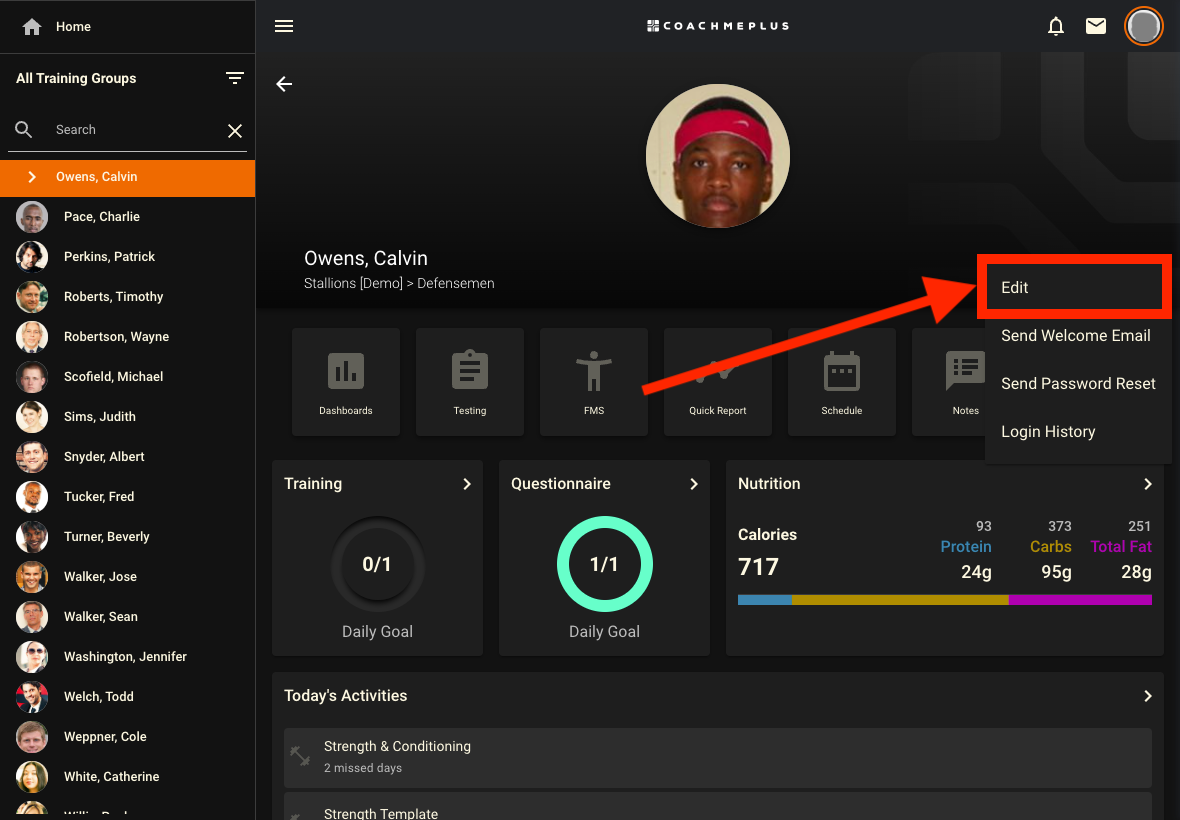 Step 5: Add a Profile Photo for Your Athlete
Under the Picture section of the Athlete Profile, select Upload Photo:
Add an Athlete Profile Photo from your desktop or mobile device
Note that your Athlete has the ability to modify their own photo.
It is recommended that your photo is a 3x4 ratio (e.g. 150x200) PNG or JPG

Step 6: Confirm Athlete Photo
You will be provided with confirmation that your photo has been uploaded.  It will show a Checkmark icon to confirm.  
Click "Update"

By following these steps, you can effectively add individual athletes Photos to your CoachMePlus installation, ensuring they have access to the necessary information and settings for a seamless user experience.