Circuits are a fantastic way to optimize your athletes' training routines, and with this step-by-step guide, you'll be able to create and save circuits for future use. Let's get started!
Watch this How To video and follow the steps below:
Step 1: Accessing the Program Builder
To begin, log in to your CoachMePlus account and navigate to the program builder. This is the place where you can create, manage, and organize workout programs and circuits.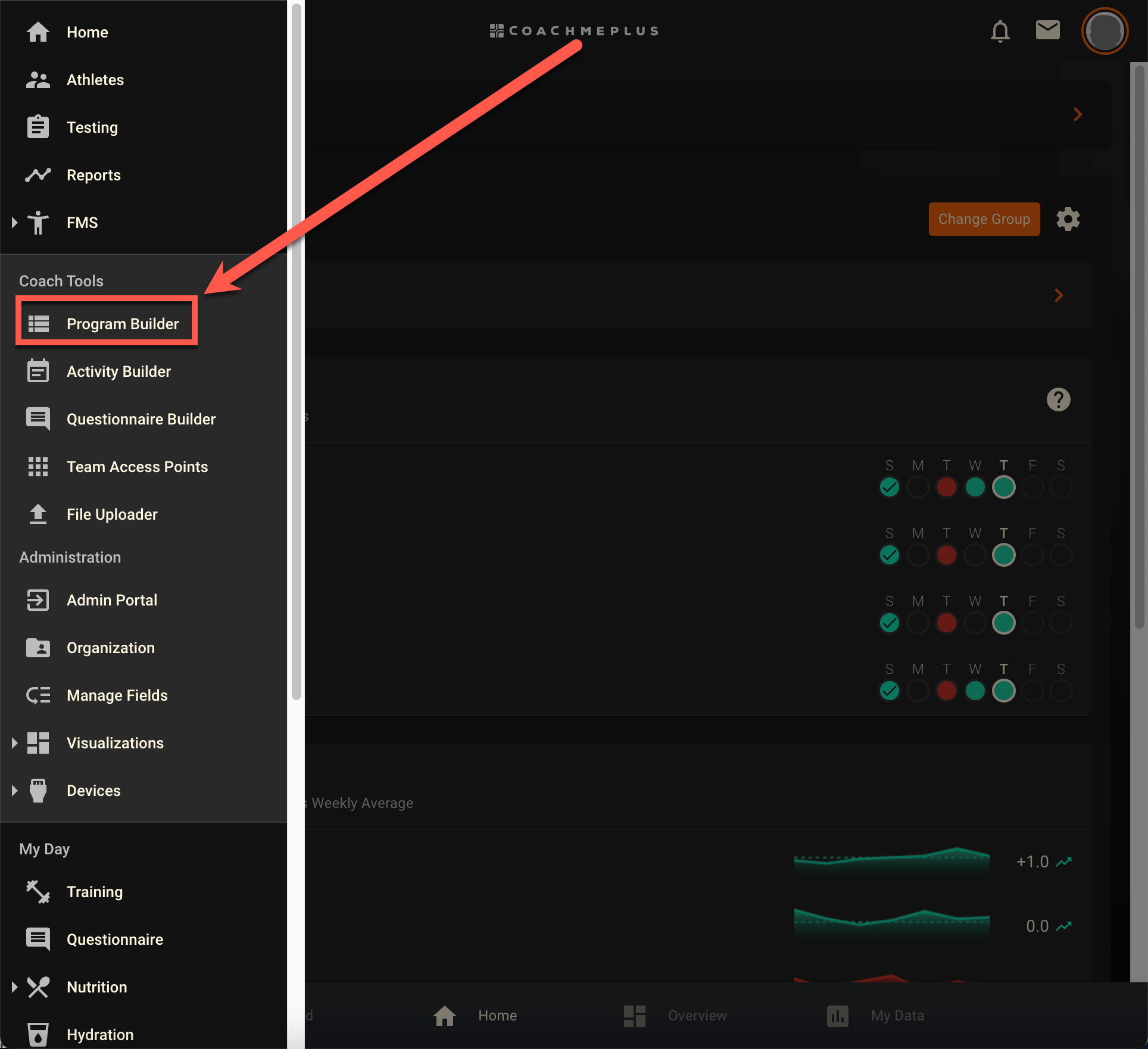 Step 2: Accessing the Circuit Library
Once inside the program builder, click on the "Library" tab, and then select "Circuits." Here, you will find the existing circuits available in the system. However, for this guide, we will create a new circuit from scratch.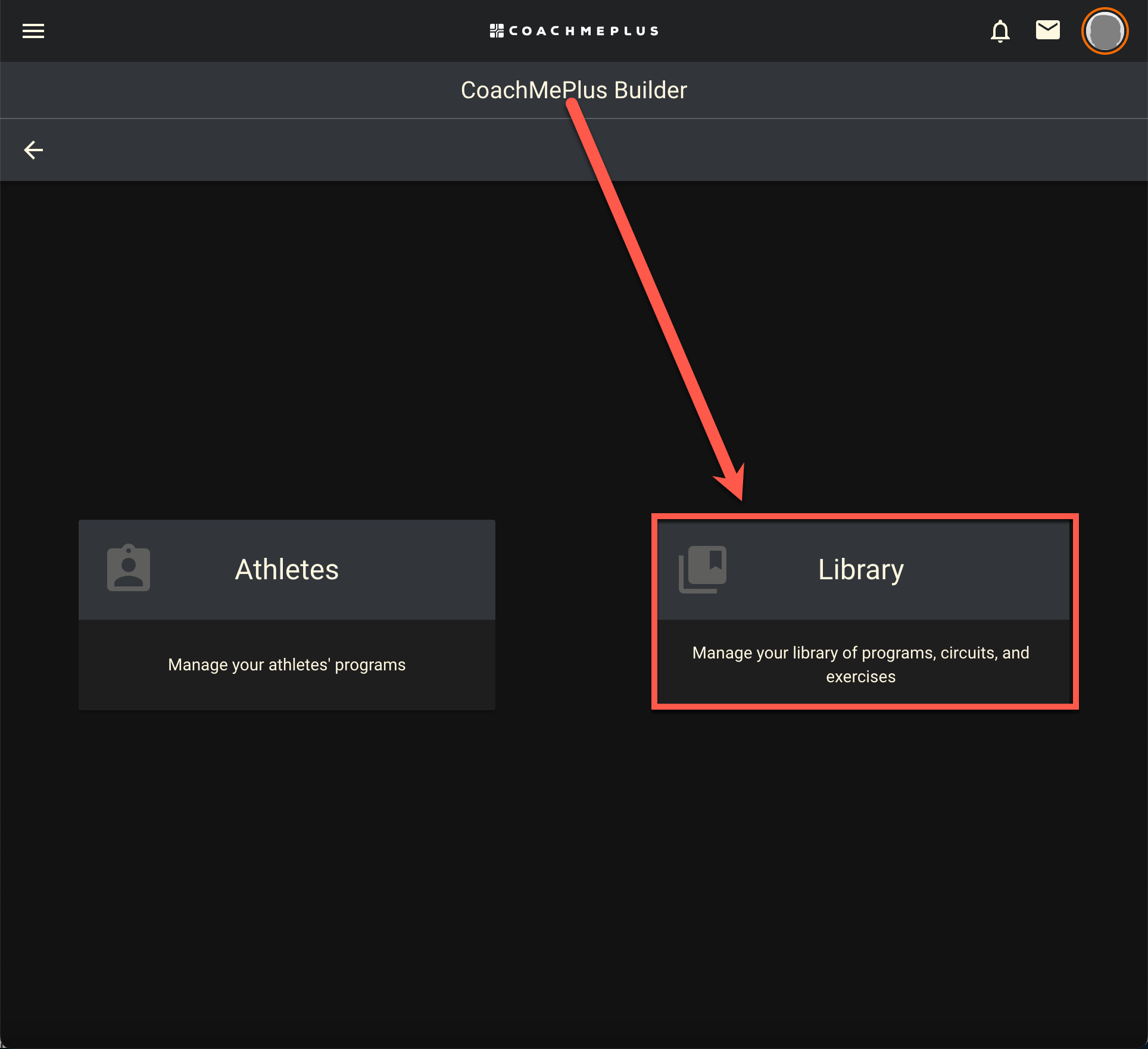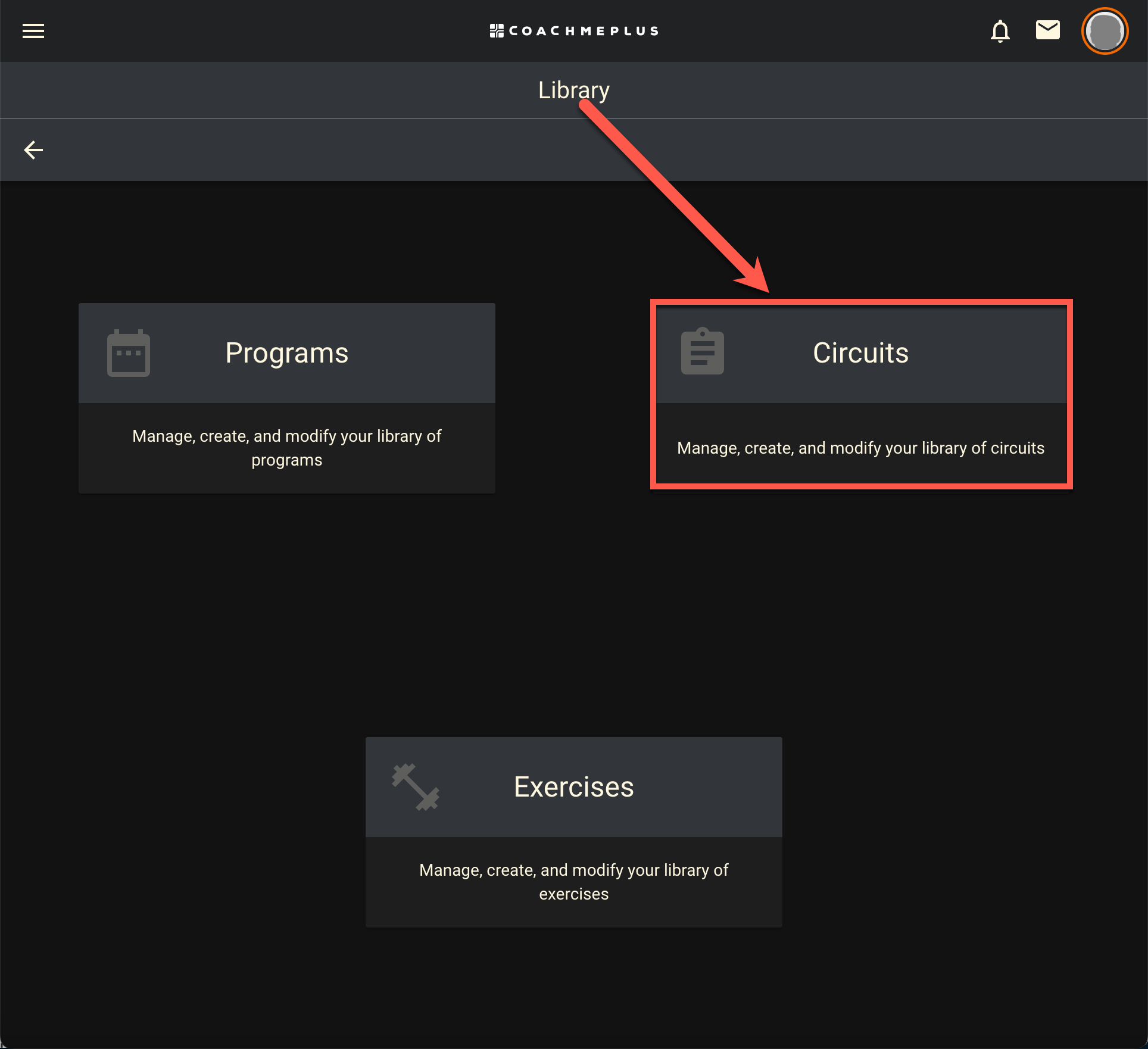 Step 3: Creating a New Circuit
Click on the "Create" button to start building your new circuit. Give your circuit a title, such as "Mike's Circuit," to help you identify it easily later on when using the filtering tool. Optionally, you can add a note, like "Basic Circuit Demo," which will appear for your athletes whenever they access this circuit in their program.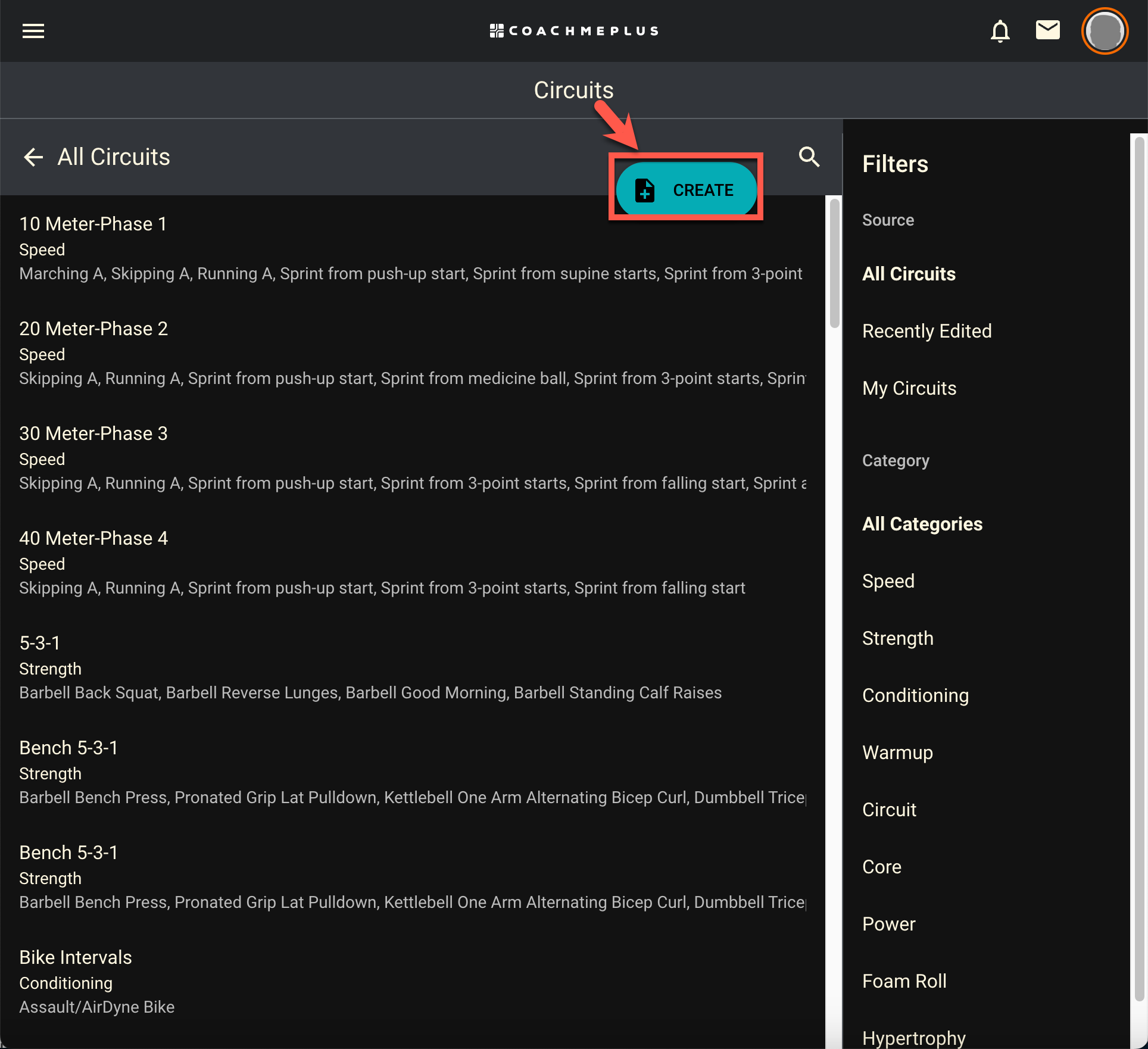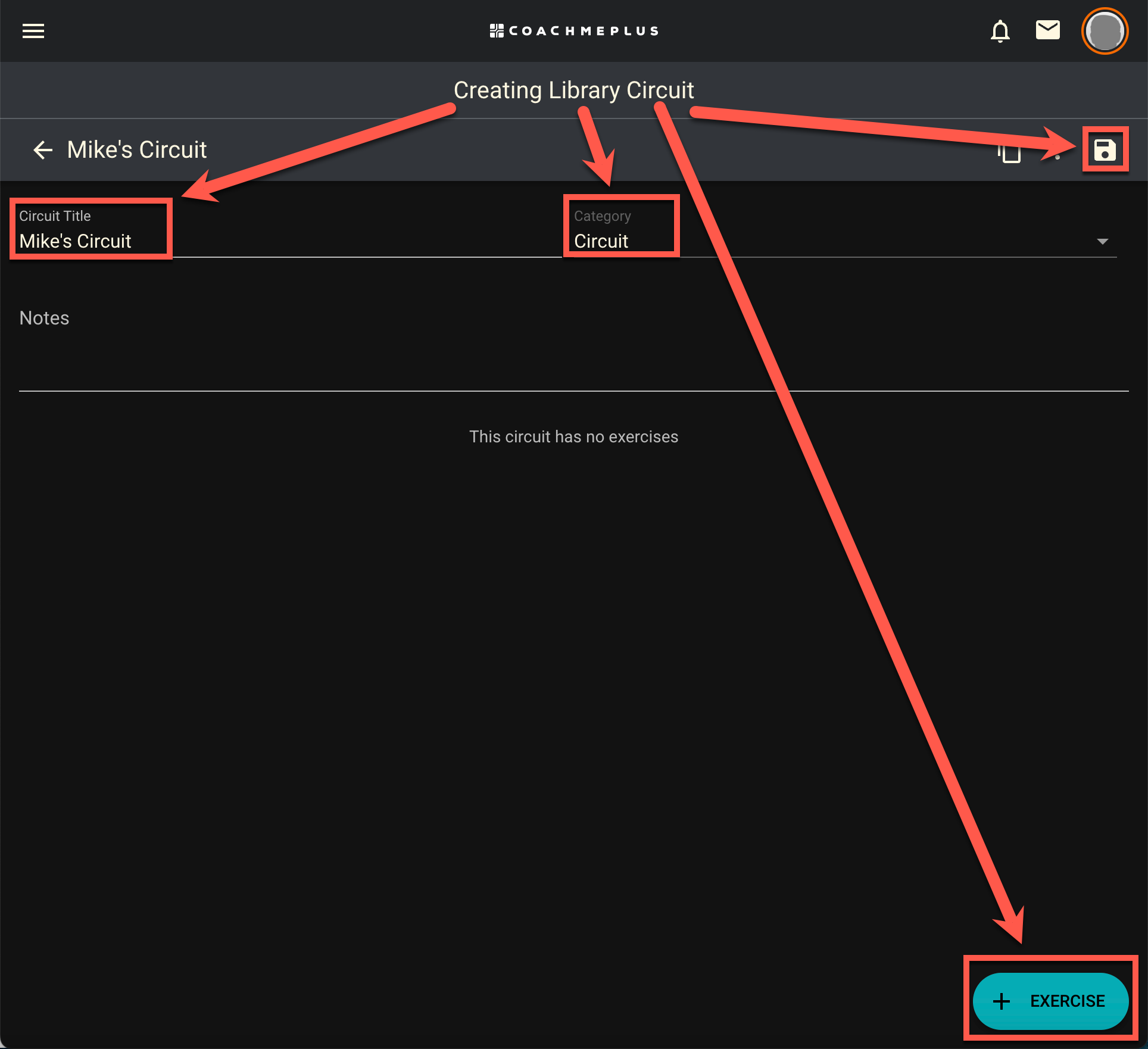 Step 4: Adding Exercises to the Circuit
Now, it's time to add exercises to your circuit. Click on the "+" button next to "Exercise" to add the first exercise. For example, let's add "Barbell Bench Press." Type in the exercise name, and CoachMePlus will suggest exercises matching your input. Select the appropriate exercise from the suggestions.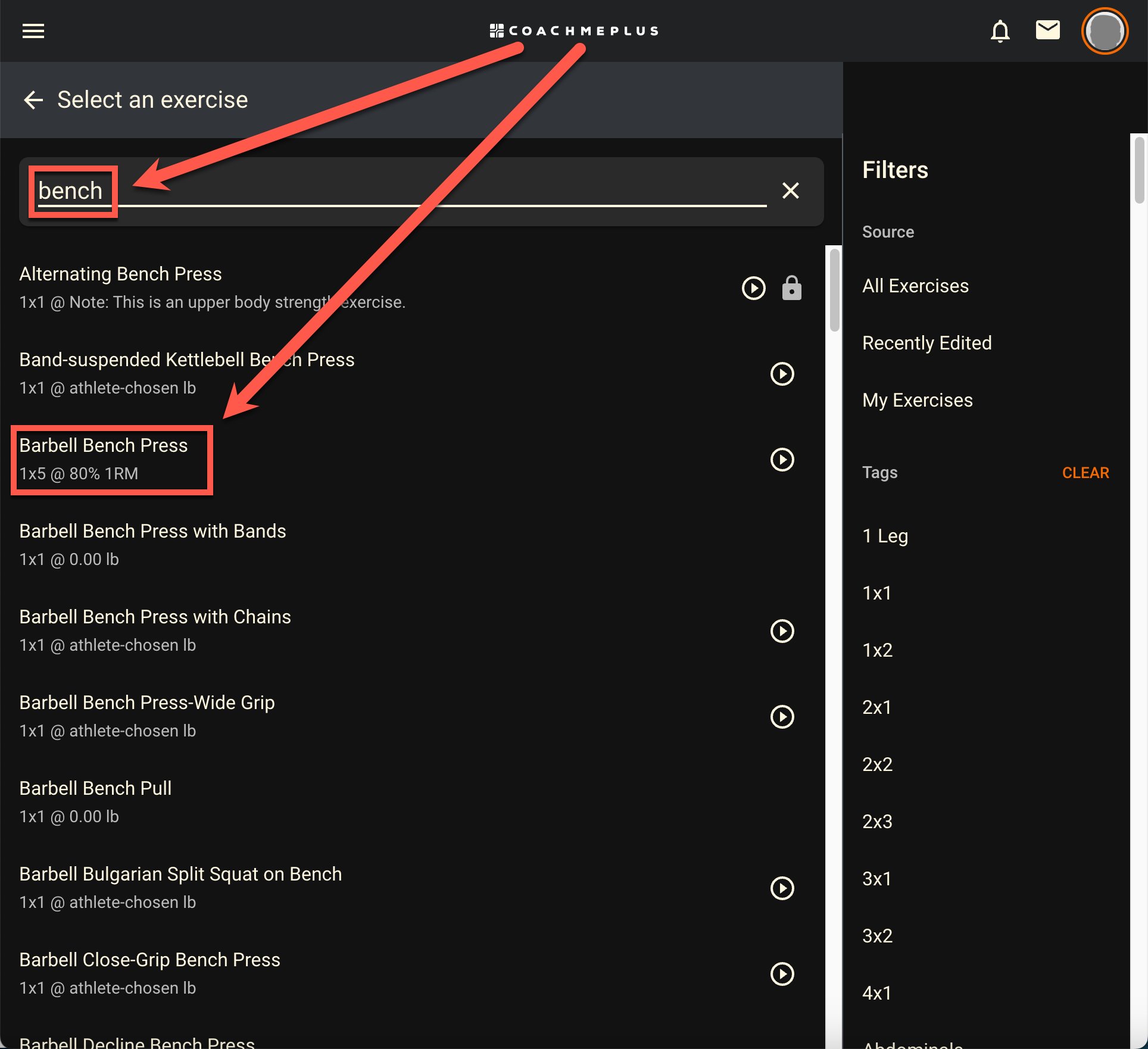 Repeat the process to add other exercises to your circuit. For this demonstration, we'll add "Barbell Bent Over Row" and "Push-Up" exercises to create a simple circuit.
Step 5: Setting Sets and Repetitions
Once you have added the exercises, it's time to specify the sets and repetitions for each exercise in the circuit. Click on each exercise to adjust its sets and reps.
For instance:
- Barbell Bench Press: 5 sets of 4 reps
- Barbell Bent Over Row: 5 sets of 10 reps
- Push-Up: 5 sets of 15 reps
Feel free to adjust the numbers according to your athletes' specific needs and training goals.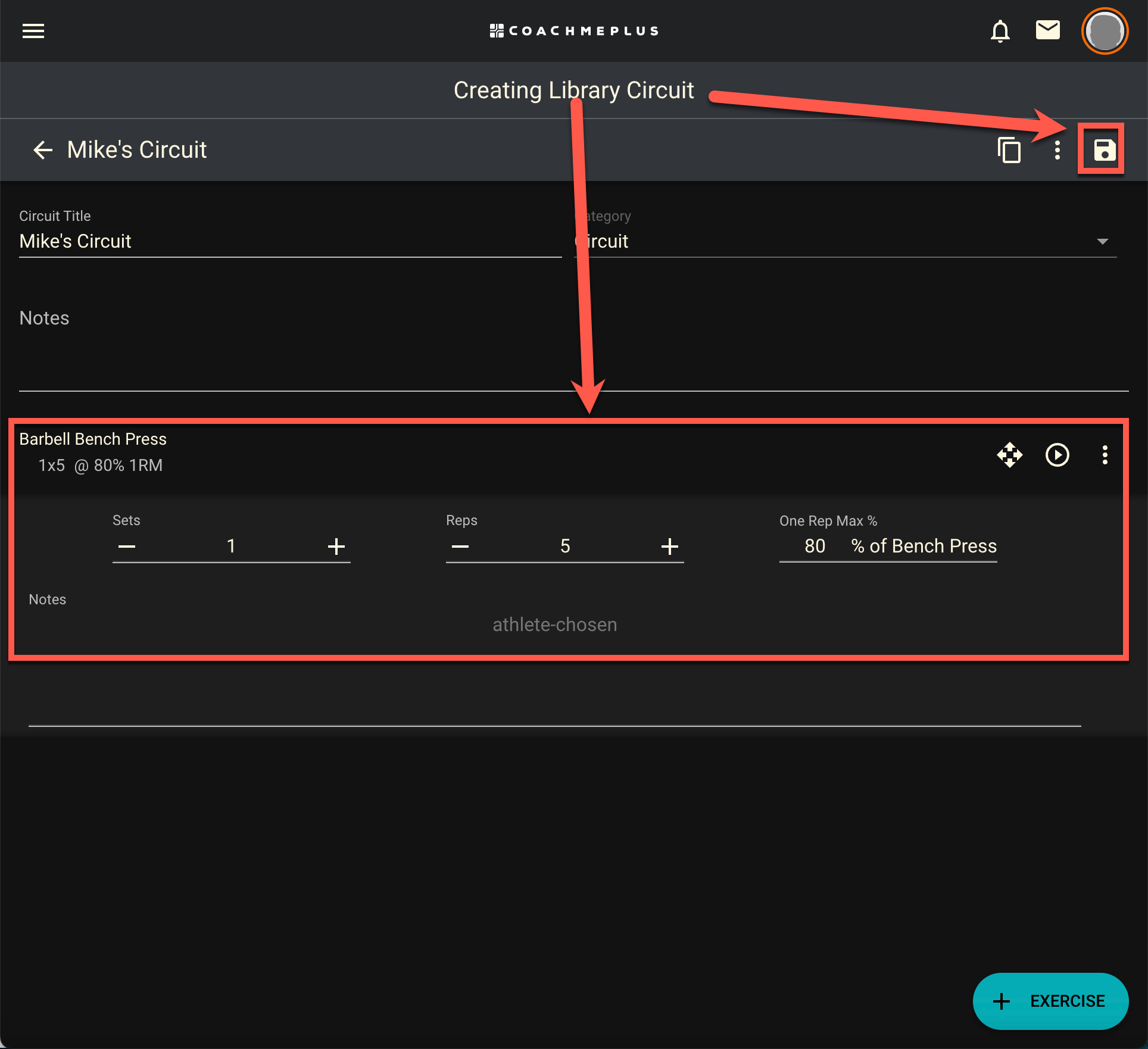 Step 6: Save the Circuit
After setting the sets and reps for each exercise, click on the "Save" button to finalize and save your circuit. Congratulations! Your basic circuit is now saved and ready to use in your coaching.
Step 7: Accessing the Saved Circuit
To access your saved circuit, simply go back to the circuit library or use the search function to find it. Type in the circuit title you used earlier, such as "Mike's Circuit," and it will appear in the search results.
Conclusion
You've successfully created a basic circuit using the CoachMePlus program builder. These circuits are incredibly versatile and can be included in multiple programs without having to recreate them every time.
If you have any questions or need further assistance, our dedicated CoachMePlus support team is here to help. Thank you for choosing CoachMePlus to enhance your athletes' training experience. Happy coaching!
*Remember to always consult with a qualified fitness professional before starting any exercise program.*