This article will show you:
What field references/field names are.

Select your Field References

An important component to your charts are field names and references. You must provide a field name to your field references. A field reference defines a field type for referencing one field from another.

Field names are used to reference your measurement values. By default, when the chart is created, the name of the measurement values are displayed in place of the field names. However, if you have specific field names that you would like to use to label your chart, the option is available.

Example: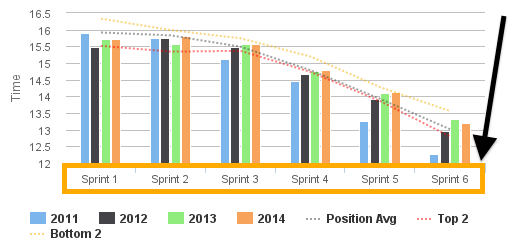 The field names for this chart is "SPRINT#". Originally the values were "SPRINTRIOT" but the user opted to use "SPRINT#" instead. Therefore, if you would like specific labels, you must provide field names to use for the charts.

Next Steps: