Body Parts Dashboard
ATHLETE ONLY DASHBOARD LAYOUTS - Display body parts latest values with thresholds
Best used to assign measurement field values such as strength or ROM to a user-defined body part with the option to apply color-coded thresholds
The Body Parts Dashboard is the most customizable of the Body Chart Dashboard builders. This builder allows the user to select any measurement field in the system and attach it to the desired body part. This is great for movement evaluations such as ROM and strength evaluations, as well as displaying unilateral data from force plates and other tools.
Watch this video to learn how to use the Body Parts Dashboard Builder:
Body Parts Dashboard Visual Example: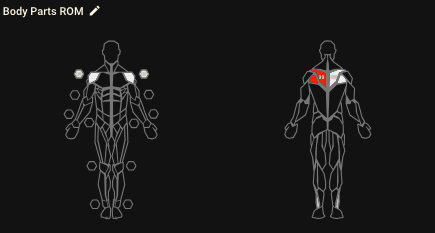 Dashboard Builder - Main Options: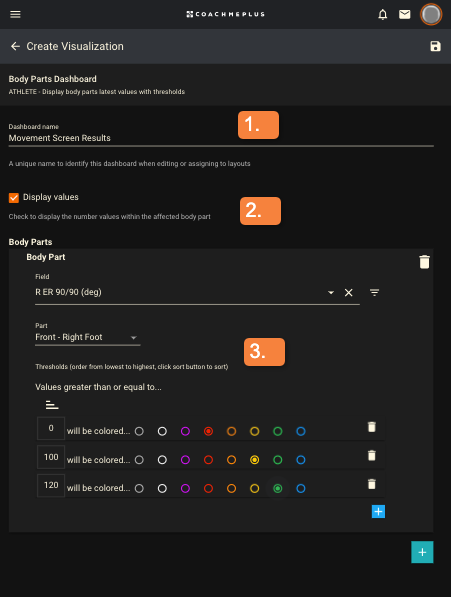 1. Dashboard Name - This will be the display name on your dashboard when it is added to a layout.
2. Display Values - This option allows you to choose whether you'd like to display the value of the measurement field on the dashboard or leave it off to display color only.
3. Body Parts - Here you select the measurement field and the body part to attach it to. Optionally, you can set color coded thresholds for the body chart to highlight issues or other important flags on the dashboard.