This article will show you:
suggestions for selecting an aggregation strategy.
various examples of different aggregation strategies.

​Select Aggregation Strategy (Optional)
This step is optional. There are two aggregation strategies available:
Simple Average (ex: Lifetime Average, Daily Average)

Simple Moving Average (ex. 3-day Moving Average)

Example: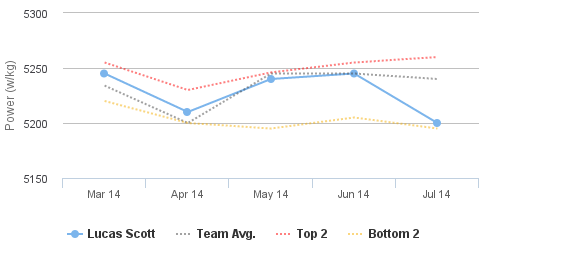 Aggregation Strategy allows you to pick a population and create a single value from all the data points that you have collected for your athlete. For example, this chart shows the monthly average Power for the last five months (Mar-Jul). This is an example of many different types of aggregation strategies that you can use to display your data.
Next Steps: