Current Aggregate Assessment
Sum/Avg/Min/Max/Oldest/Latest of values for a day/week/month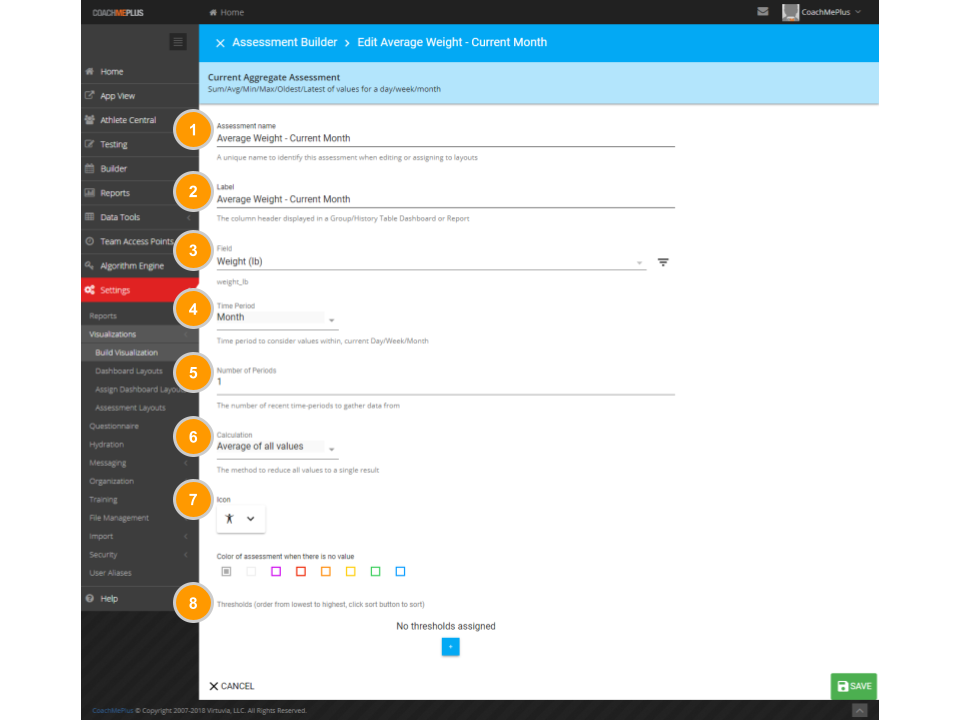 Assessment Name


A unique name to identify this assessment when editing or assigning to layouts.

Label
The name that appears in athlete central for this assessment.
Field
The testing/questionnaire field that you have entered data into that you would like to display.
Time Period
Select the time period that you would like to perform the calculation for.
Number of Periods
The number of time periods that you selected that the calculation will be performed for.
Calculation
The type of calculation you would like to do for the time period you chose.
Icon
Select the icon you would like to appear if you have the hide icons off in an assessment layout.
Thresholds
Set any color thresholds you would like to appear based off the values of your assessment.
 
Back to Dashboards and Assessments.