This article will show you:
suggestions for selecting a threshold.
various examples of different thresholds.

Select Threshold (Optional)

This step is optional. Thresholds have two options available for you to select from:
Manual - You can manually pick the low, high, color, and name (Example 1).

Quartile - You give us four colors and four names to use.

Example 1:
Manual Threshold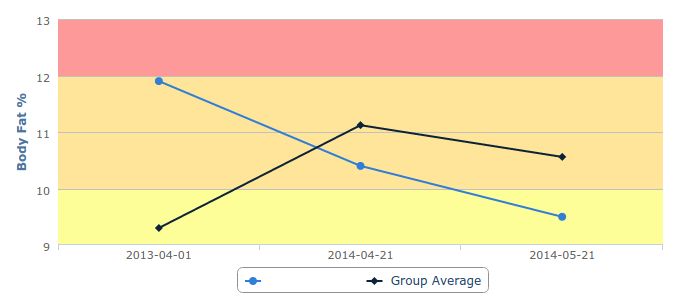 This chart's threshold was created manually. This means that a user picked the low, high, color, and name for the chart. If you want a chart to look a specific manner, this option is available.
​
Example 2:
Quartile Threshold




Dials are an example of quartile thresholds. This option is available if you have no preference to how your threshold look. This is automatically done based on a population. For example, if you pick a population, the colors to be based on the population, four highs/lows will be generated.

For this example, there are four colors: red, orange, yellow, and green. You can select any colors you want and if you want three colors instead of four, we can make two quartiles the same color.