This article will show you:
How to enter group data for urine specific gravity.
You need this because:
You want to save time and enter urine specific gravity in bulk.​
You want to enter data and view the trends for your athlete on an individual and group level.
How To: Enter Data for Urine Specific Gravity Tests
Step One: To enter your group data for one rep max, click on Testing on the homepage on the menu on the lefthand side.
Step Two: Use the drop down menu and select Urine Specific Gravity


Step Three: Update your Filters. Enter your data and Save Results.


This is what the results will look like on the Athlete Dashboard: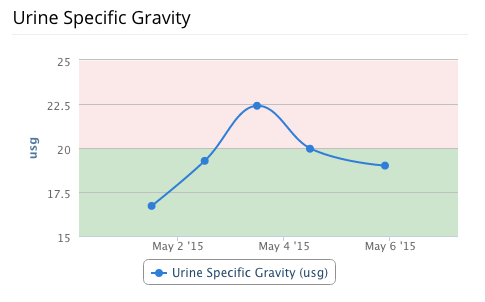 Or it can be generated as a Group Report or you to compare with other athletes.