​
Dials are a great tool for quickly determining an athlete's performance level (poor, average, or well) for each exercise.
Example of Dials: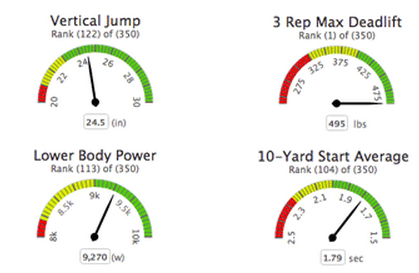 On the chart, the value for each needle is read against the colored data range. These charts are useful for comparing values between a small number of variables either by using multiple needles on the same gauge or by using multiple gauges.
 
To learn and know what components to provide to create your customized charts, click 
here
.