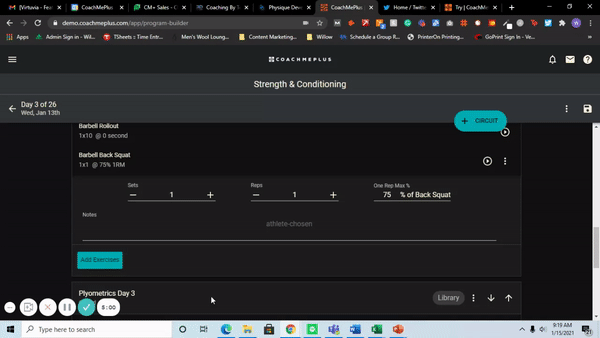 CoachMePlus has added additional Exercise Constraints in the Program Builder.
Now in our Program Builder you can apply the following constraints to exercises as you add them to your library:
Weight
One Rep Max
Distance
Duration
Training Load
Heart Rate Target
Bar Velocity
RPM
Calories
Force
Power
RPE
Tempo
To use this feature, go to your Exercise Library: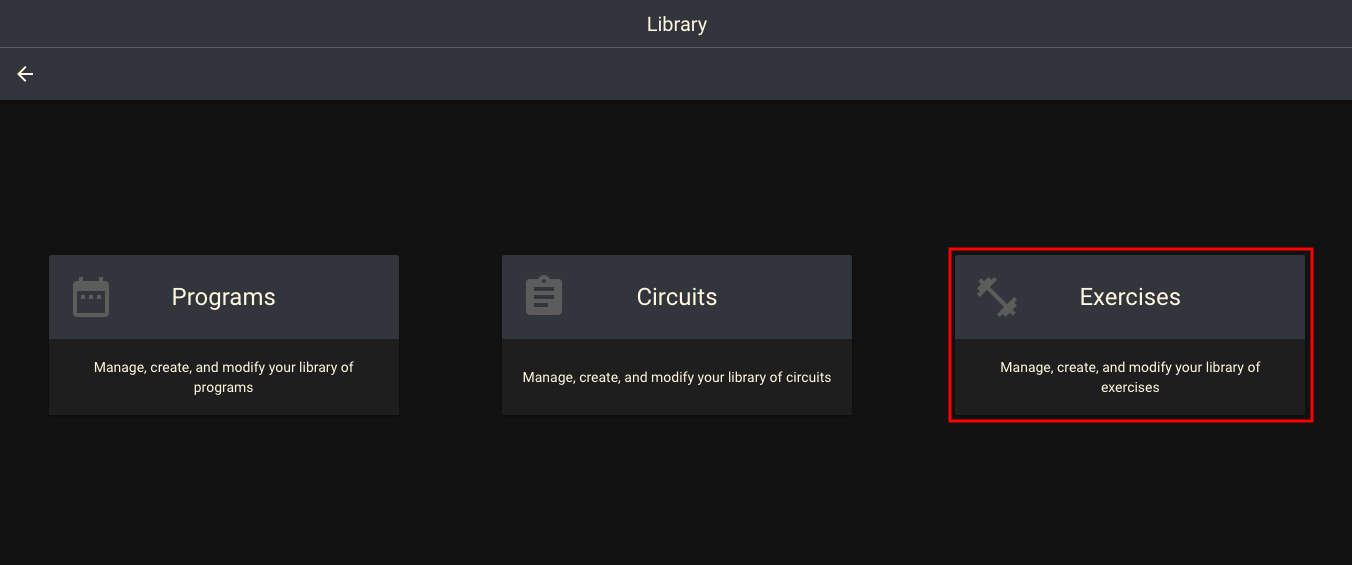 Once in your library, Create a new Exercise by electing the "Create" button.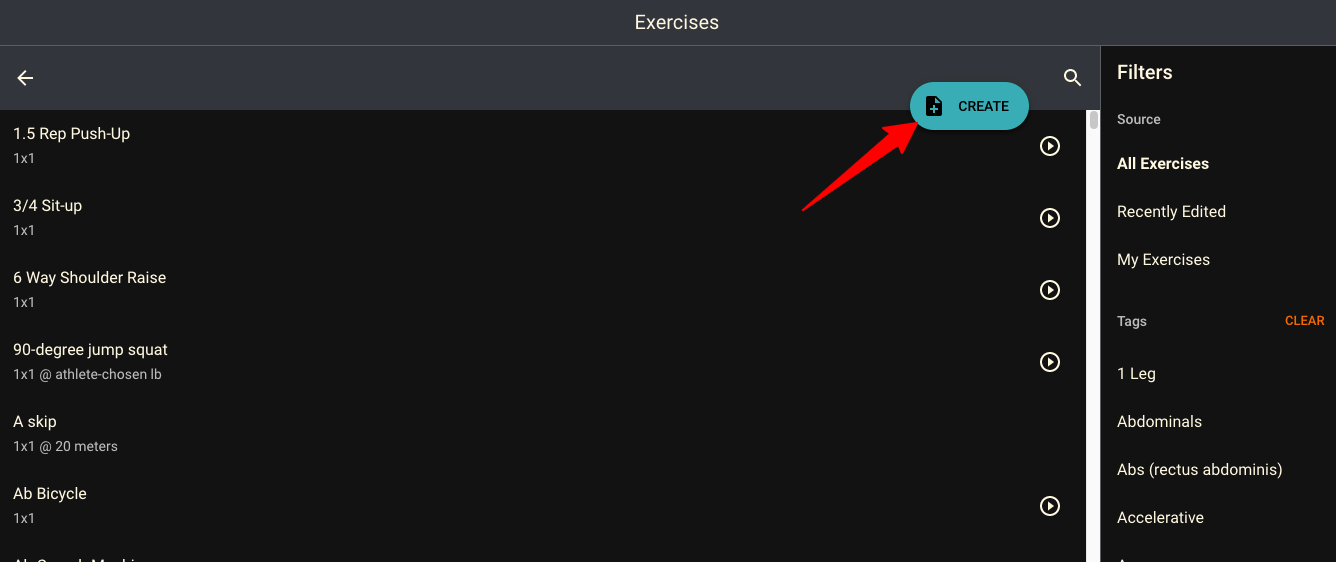 From this screen, you can select the gear icon next to "Default Properties" which will bring up a list of constraints that can be applied to your exercise. You can select as many as you need for each exercise.