This article will show you:
How to setup the Gymaware to export to CoachMePlus
You need this because:
You want to export Gymaware data to review your athletes' data.
Creating a new Gymaware API Token
To add an export location, go to Settings => API. Under API Tokens, fill in the "New Token Description" and click "New Token". Then communicate the following to your Account Executive.
API Account ID ( e.g. 12345678 )

Token ( e.g.

601234597-f5312345-1234a41b1-8412342

)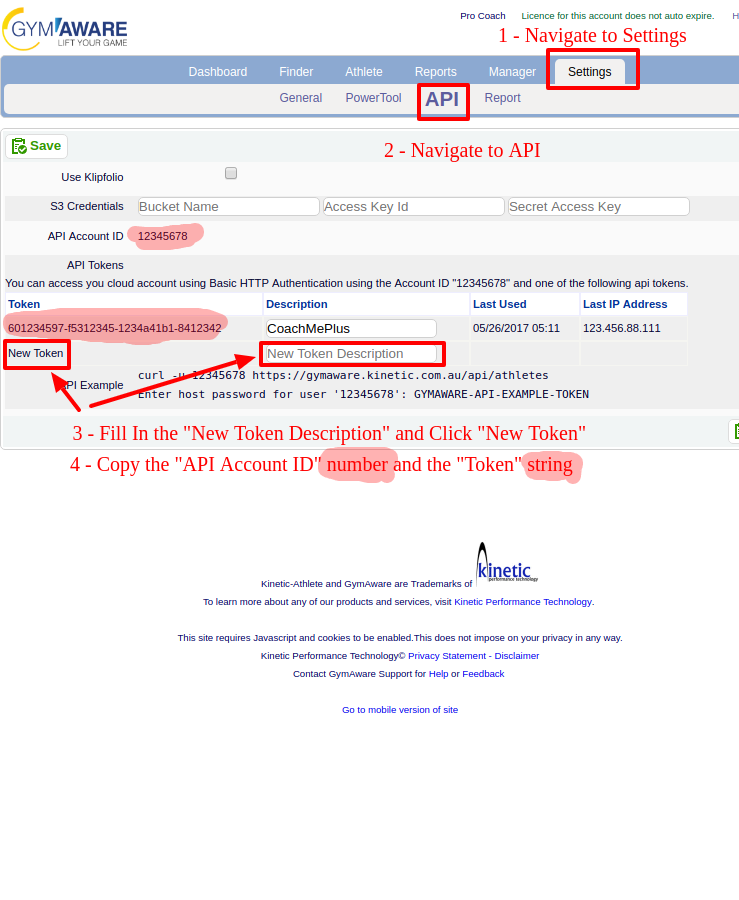 Match Gymaware Users to CoachMePlus Athletes
Go to Data -> Devices -> Gymaware -> Alias Matcher
Find CoachMePlus user which matches the data shown for Gymaware User
Navigate to bottom of page and click "Save"