This article will show you:
How to export Firstbeat Data.

You need this because:
You learn how to export Firstbeat Data into your CoachMePlus install.

You want to save time when viewing all data points collected by Firstbeat. You no longer have to manually enter in the information for each individual user.

You want centralize all gathered information in one location.
Exporting Firstbeat Data:

Step One: To export the data from Firstbeat, you must go to File => Export.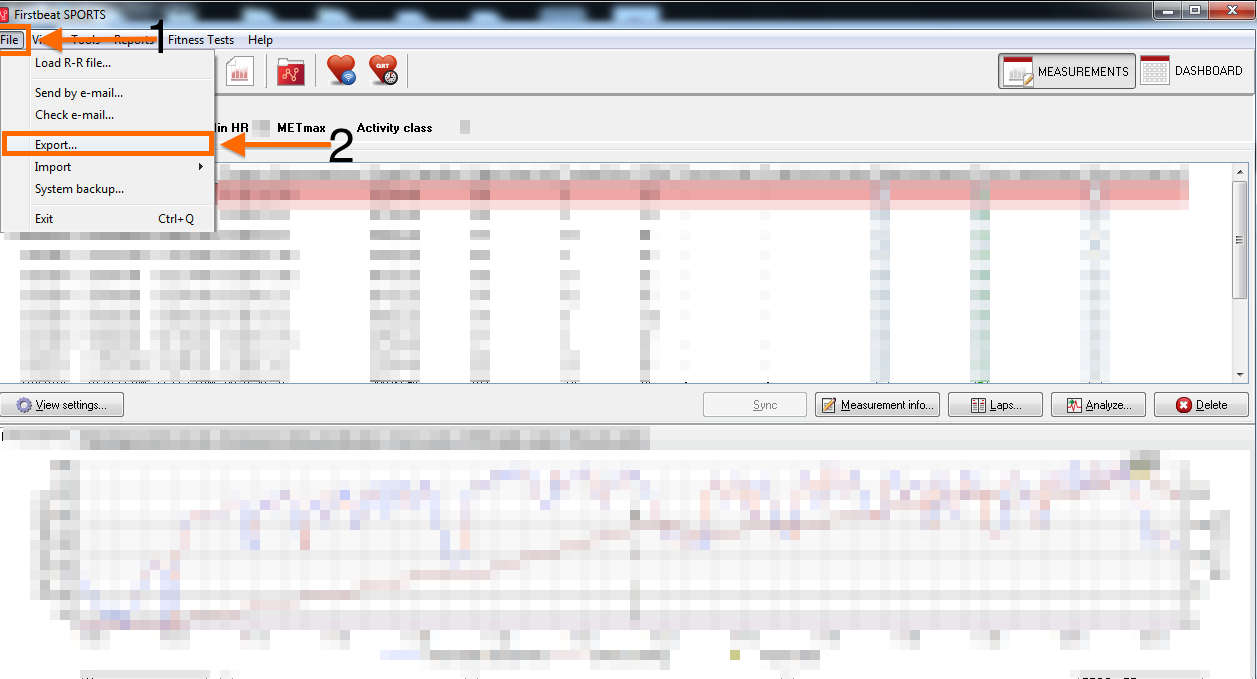 Step Two: A pop up window appears after you selected Export with different export options. Select Multidata Export to export the most important analysis results of several measurements from different profiles to one .csv for comparison.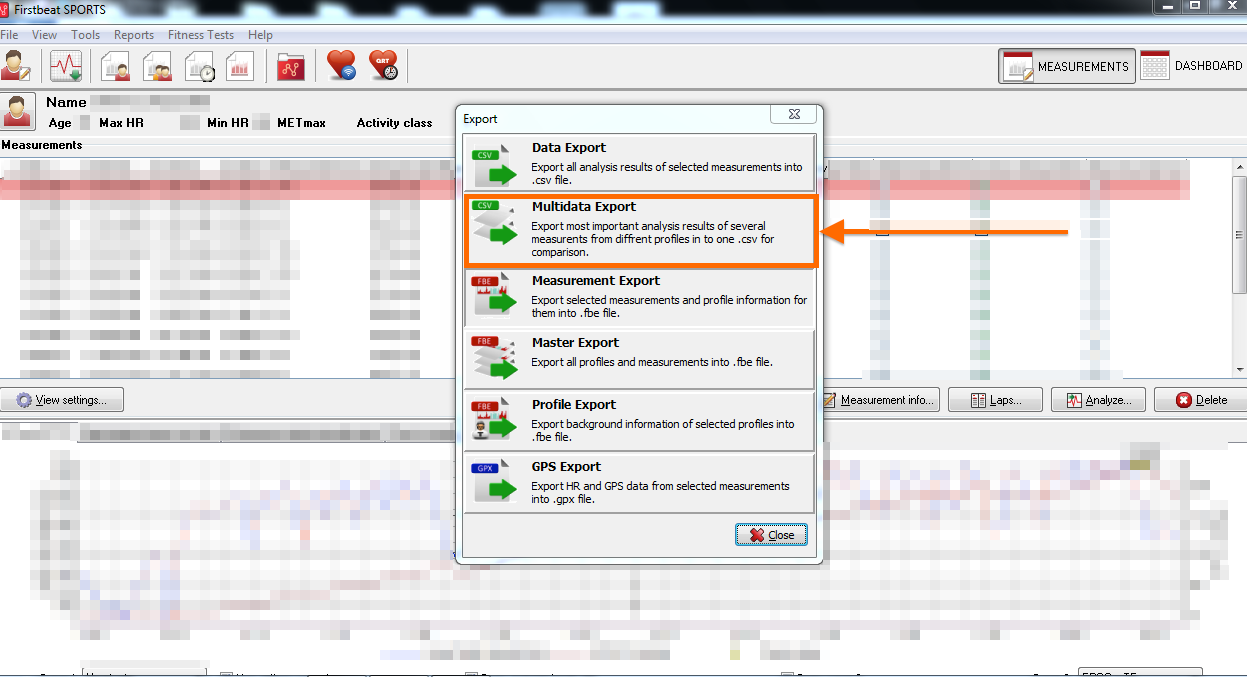 Step Three: A new pop up window will appear to select Measurement Periods and profiles.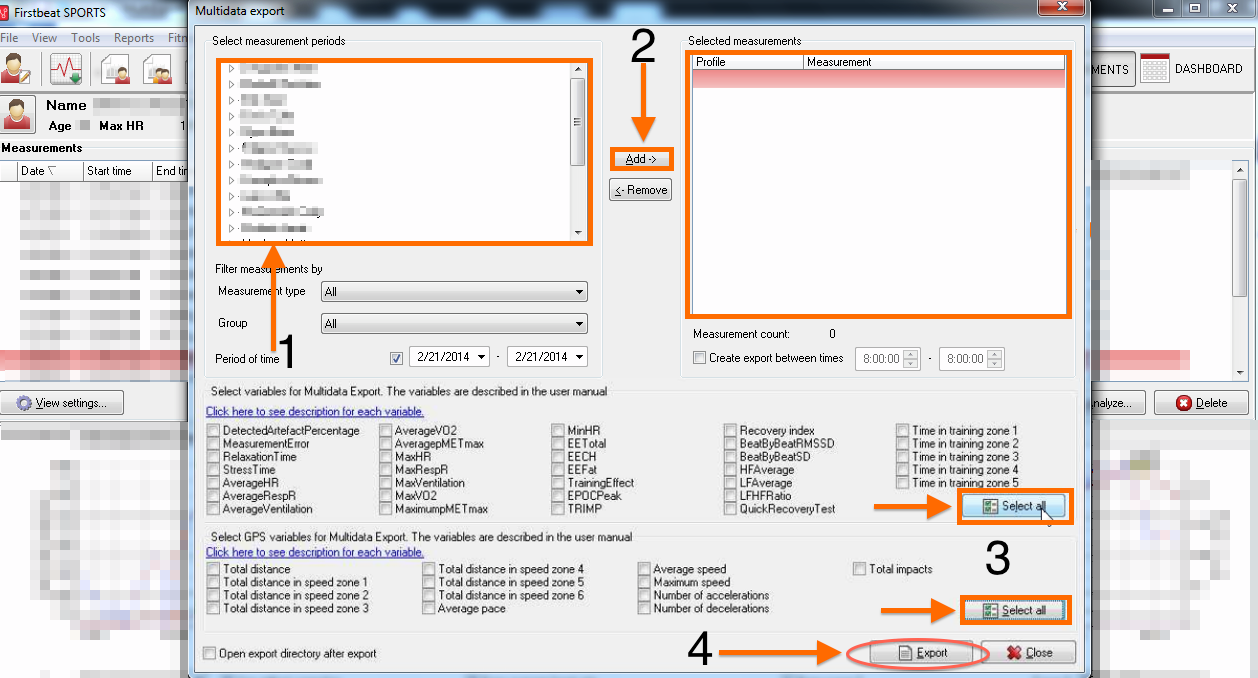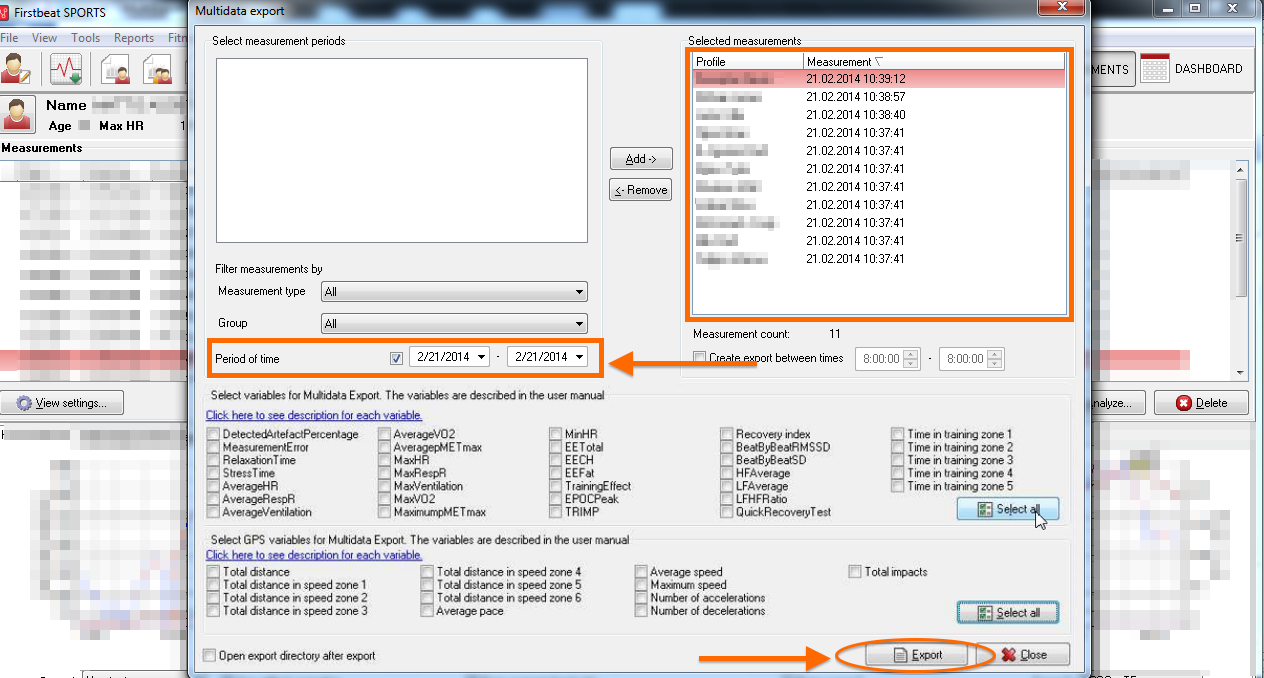 You will have the ability to select the Players from the first box and add them to the other box. To select all athletes, click on the first row, hold the Shift key and then click on the last row. Next, click add so the names will transfer over to the other box
You must click the first Select All button to ensure that all variable are checked
Lastly, make sure boxes in the GPS section are unchecked to ensure that the GPS fields are not selected for export. This feature is currently broken. Firstbeat is aware of the issue and said they will be releasing a fix in a new version in Q4 2014.
There is also the option to select the Time Period of information you would like imported. The Date Range should go back to the most recent export, but can overlap older exports. When in doubt, select January 1st. After you are pleased with your selections, click on Export.
Step Four: A popup dialog box will appear for you to save your Firstbeat file. Make not of the location: "C:\Firstbeat Files\Multi Exports". Name the export file (Recommend: Use the date range for the name. e.g. 20140820 for a one-day export =. 201401-201408 for a one-year export)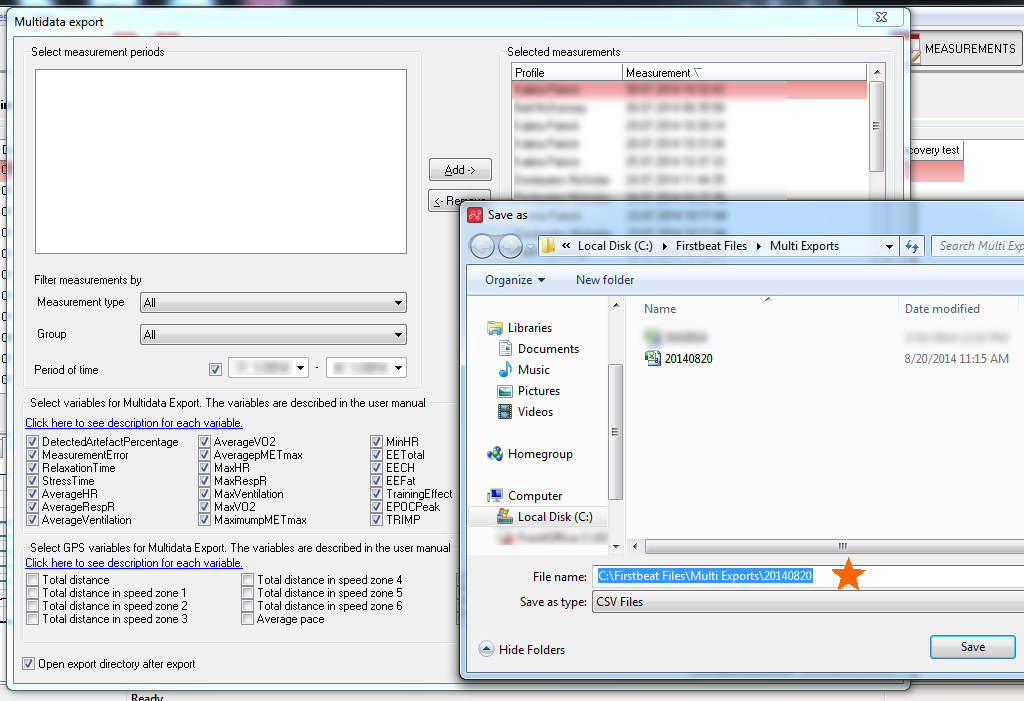 Step Five: After you click Save, the file will begin exporting. There will not be a progress bar or other indicators, but may lock-up or freeze the computer in the process. Tear-long imports may take several minutes. Wait until you see the "Multidata Export" created window with the OK button.