This article will show you:
How to export Bod Pod data from your device.

You need this because:
You want to integrate your Bod Pod data into one centralized location. You to learn how to link data collected from your Bod Pod device to the CoachMePlus system.
You want to evaluate and review Bod Pod data through individual and group reports. Importing the data using CoachMePlus will provide you with the ability to generate Bod Pod reports instantly for each athlete or as a team.
Exporting Bod Pod Data:

Step One: Log into your Bod Pod Tracking System.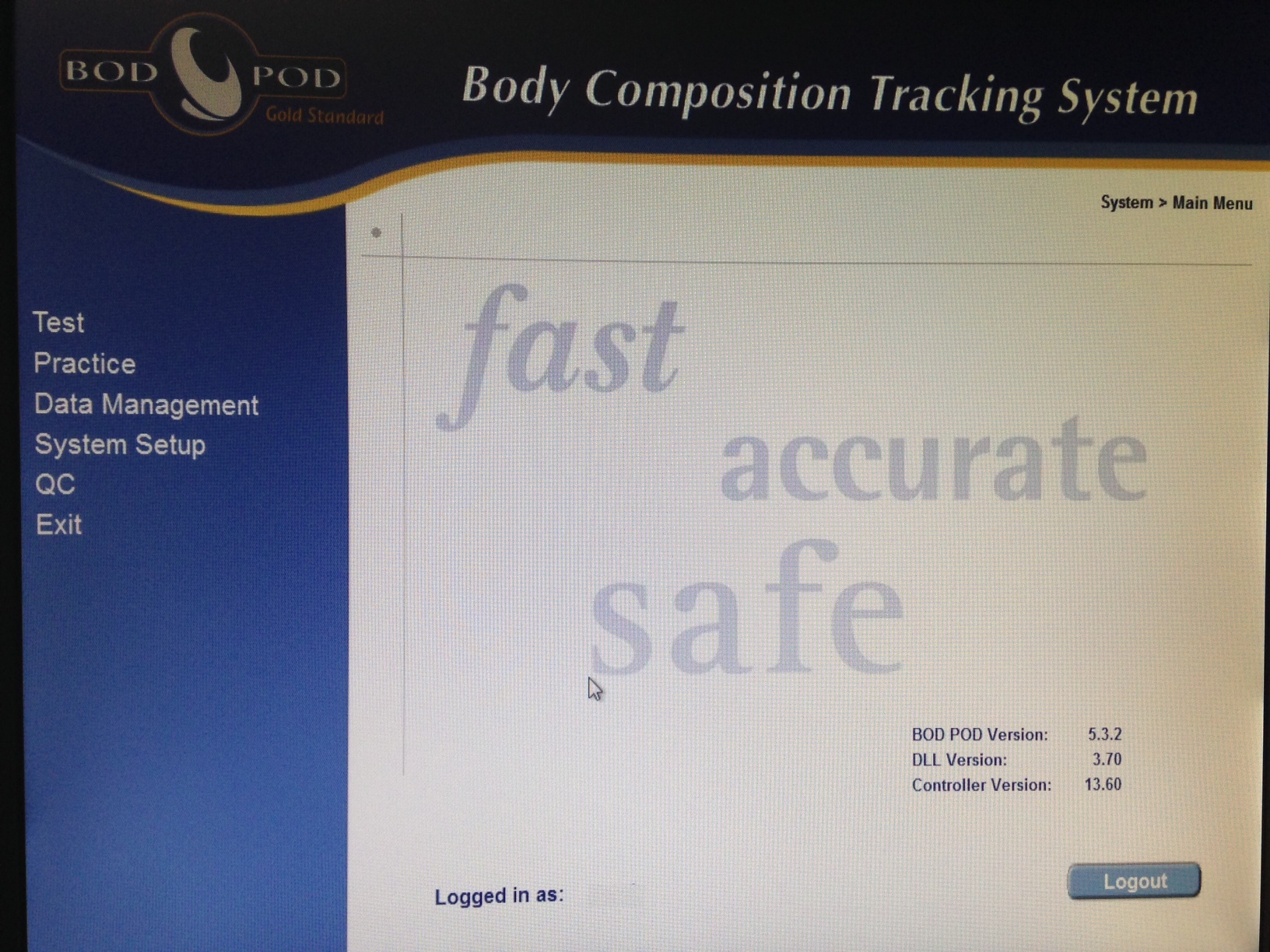 Step Two: On the homepage, click on Data Management => Export Results.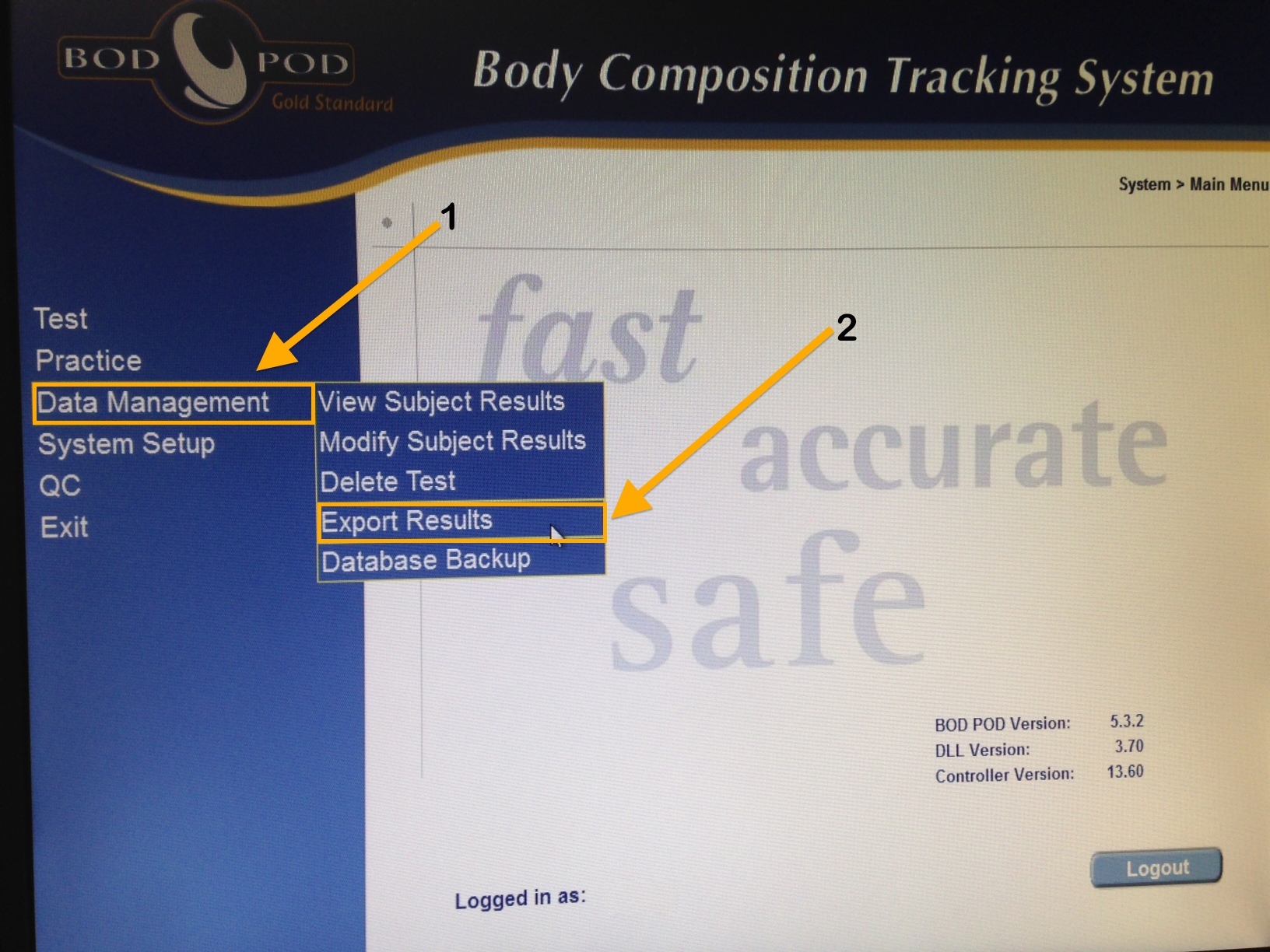 Step Three: You will be brought to a new page to confirm your export. Make any changes you would like to filter or limit results. Click Apply when satisfied.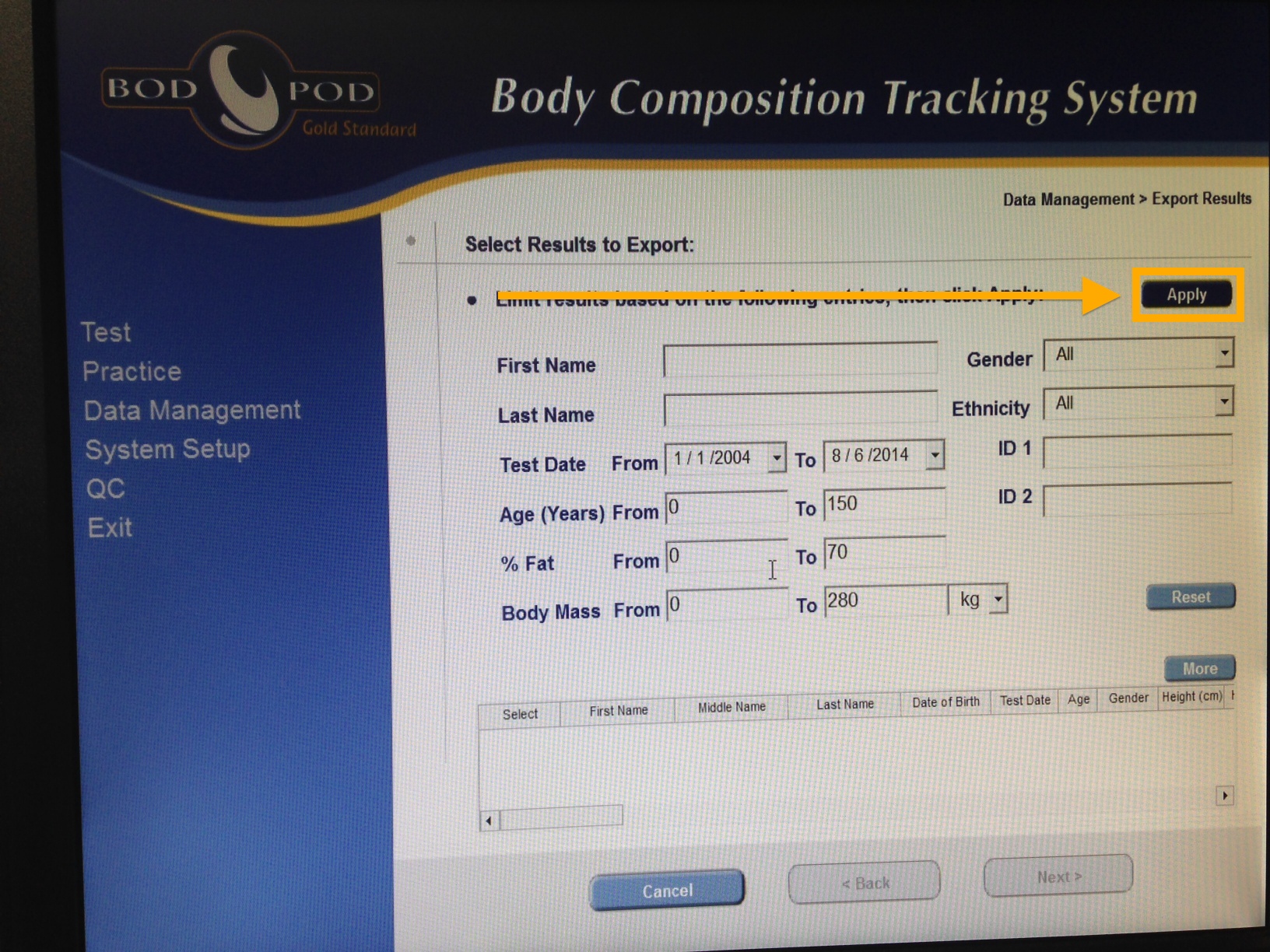 Step Four: Click Export.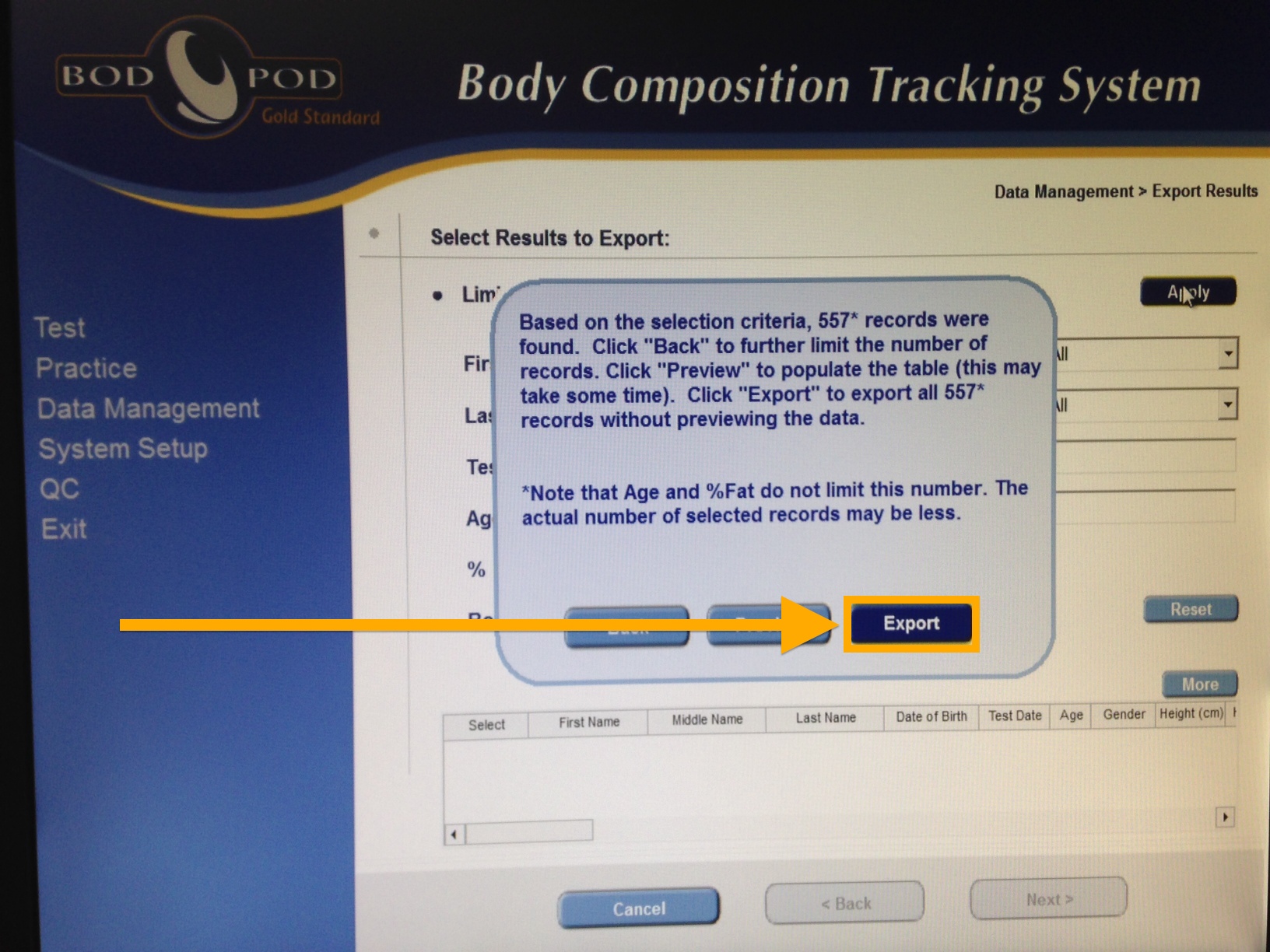 Step Five: Enter your file name, keep note of where your exported results will be and click Next when satisfied.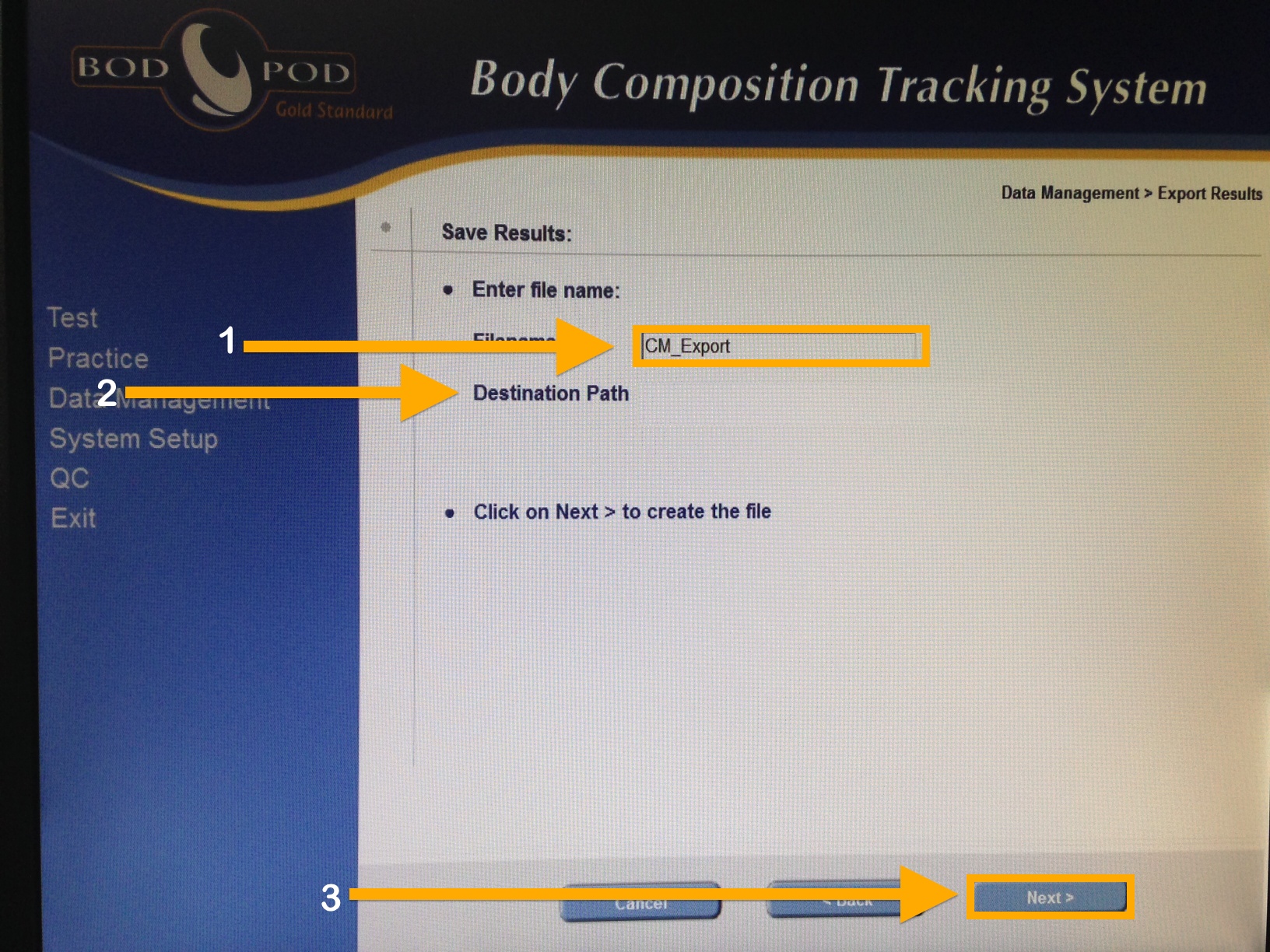 Step Six: The file will save.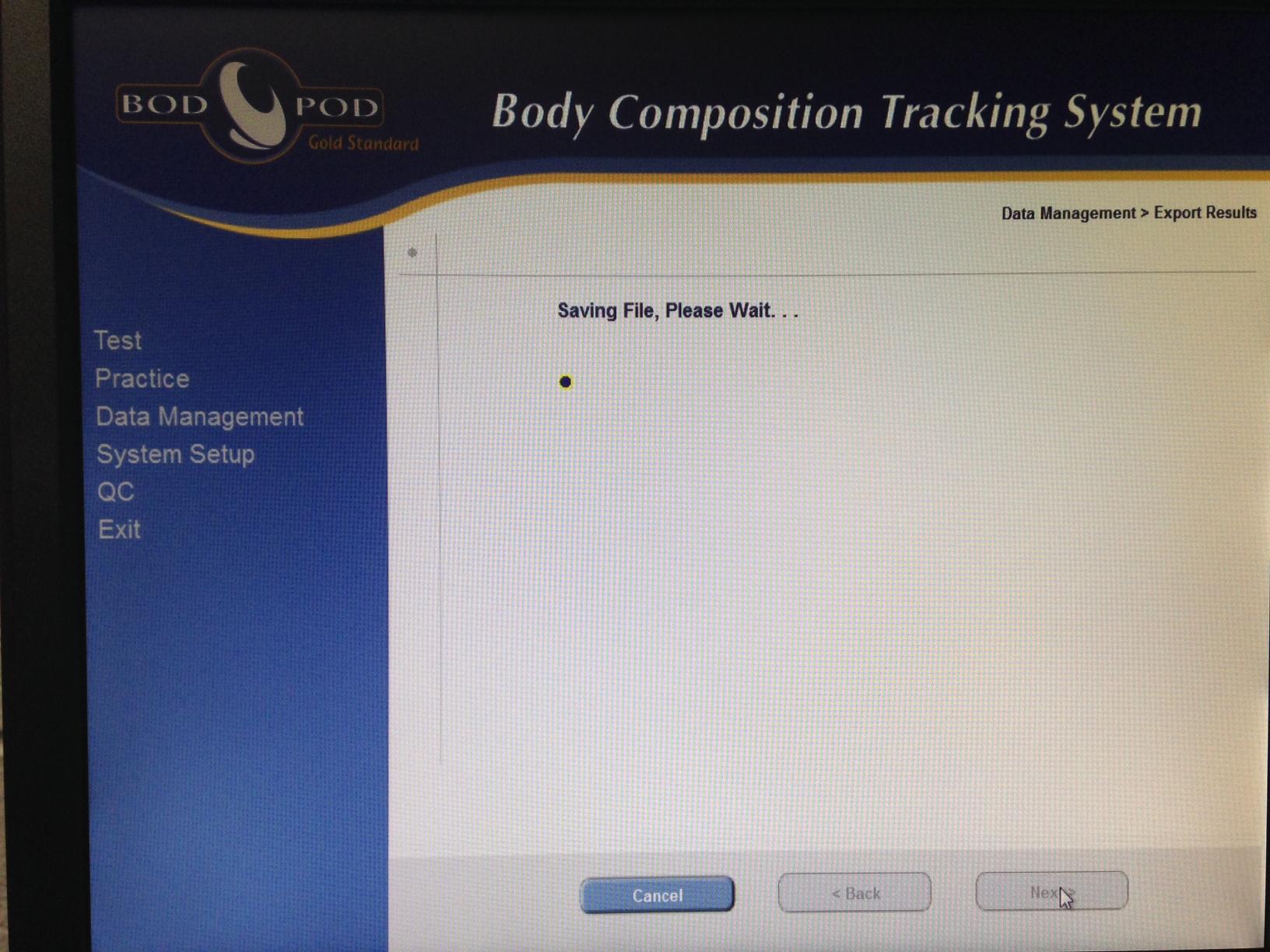 Step Seven: Make note of where the exported file is located. Before clicking Finish, save your file onto a thumb drive (See Step 8) or if it is already saved on your network, make note of the exported file's location.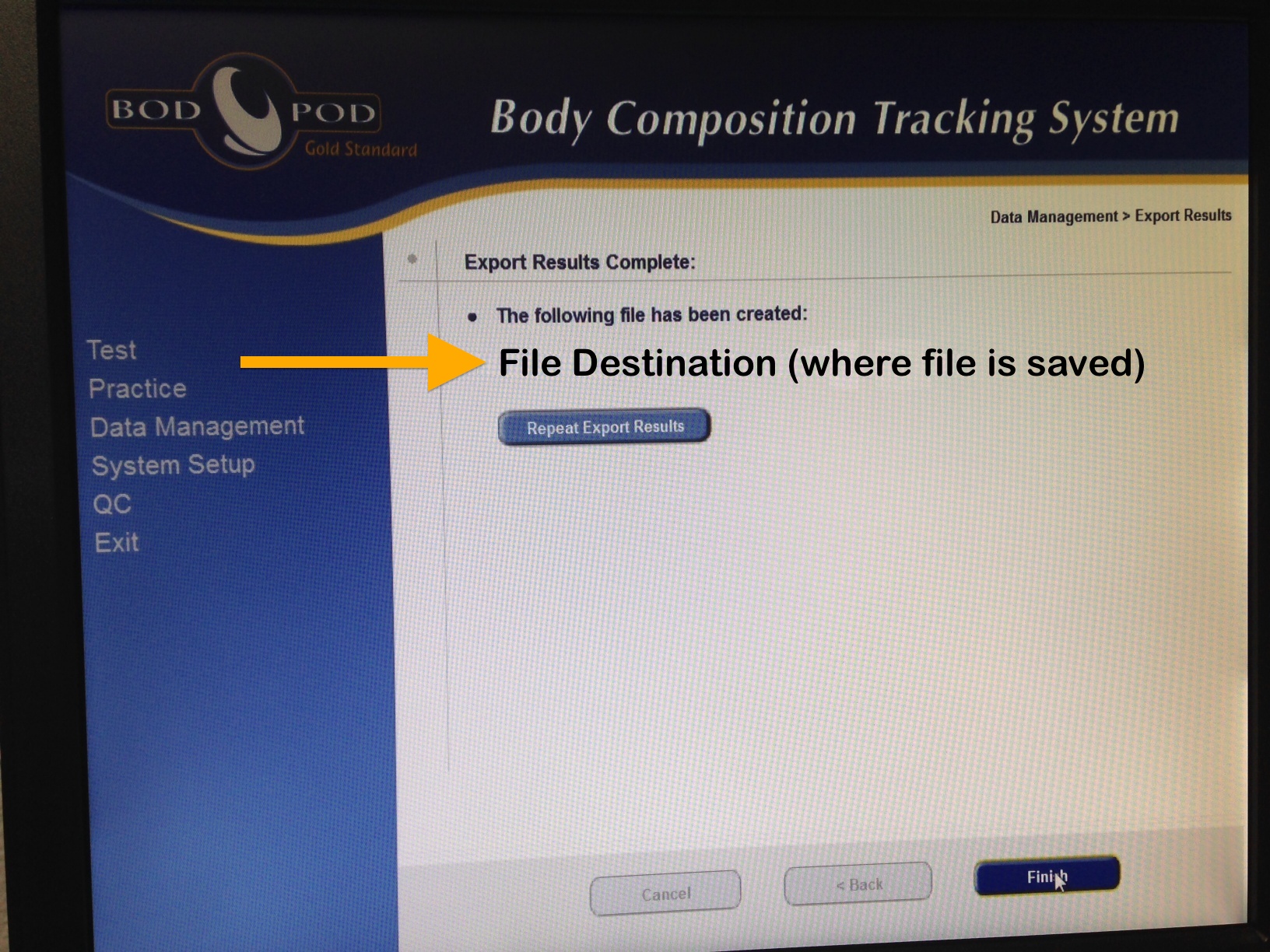 Step Eight: Click Windows Key + E on keyboard to open file browser. Navigate to the file path and copy the file to thumb drive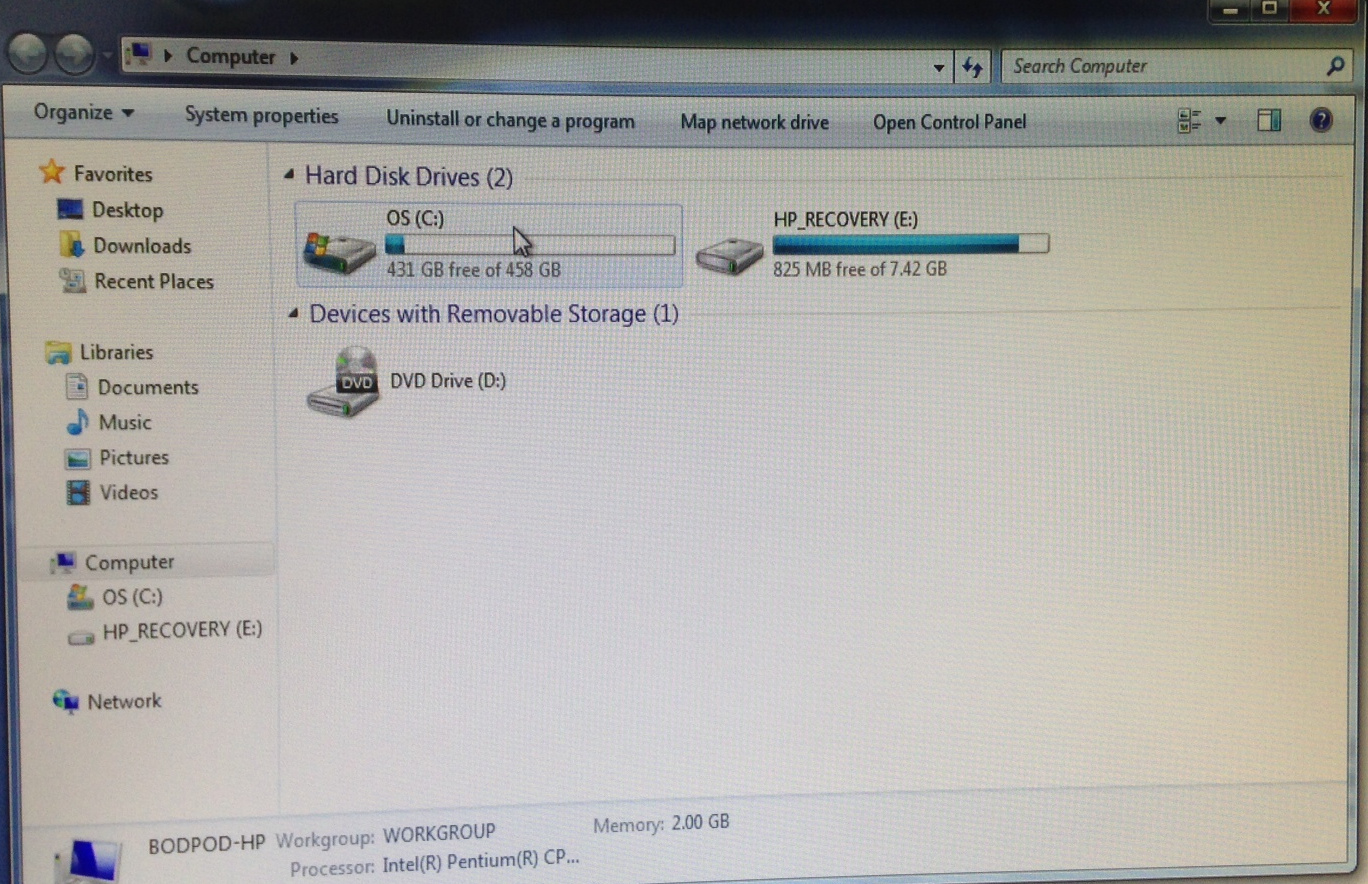 Step Nine: Once completed, click Finish.