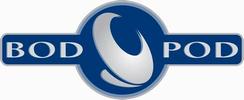 The
BOD POD
Express Body Composition Tracking System is an air displacement plethysmograph (instrument for measuring changes in volume within an organ or whole body) that uses whole-body densitometry to determine body composition (fat and fat-free mass) in adults.
The full tests takes 5 minutes and guarantees accurate, safe, comfortable, and fast test results.
With the CoachMePlus application, you can input all data collected from BOD POD and have reports automatically generated to display trends in your athlete's body composition.