This article will show you:
How to export HRV4Training Report.

You need this because:
You want to export HRV4Training report to review your athletes' data.

Exporting HRV4Training Report

To export your report, open HRVTraining Coach. Click on the gear located on the right-hand corner and a drop down menu will appear.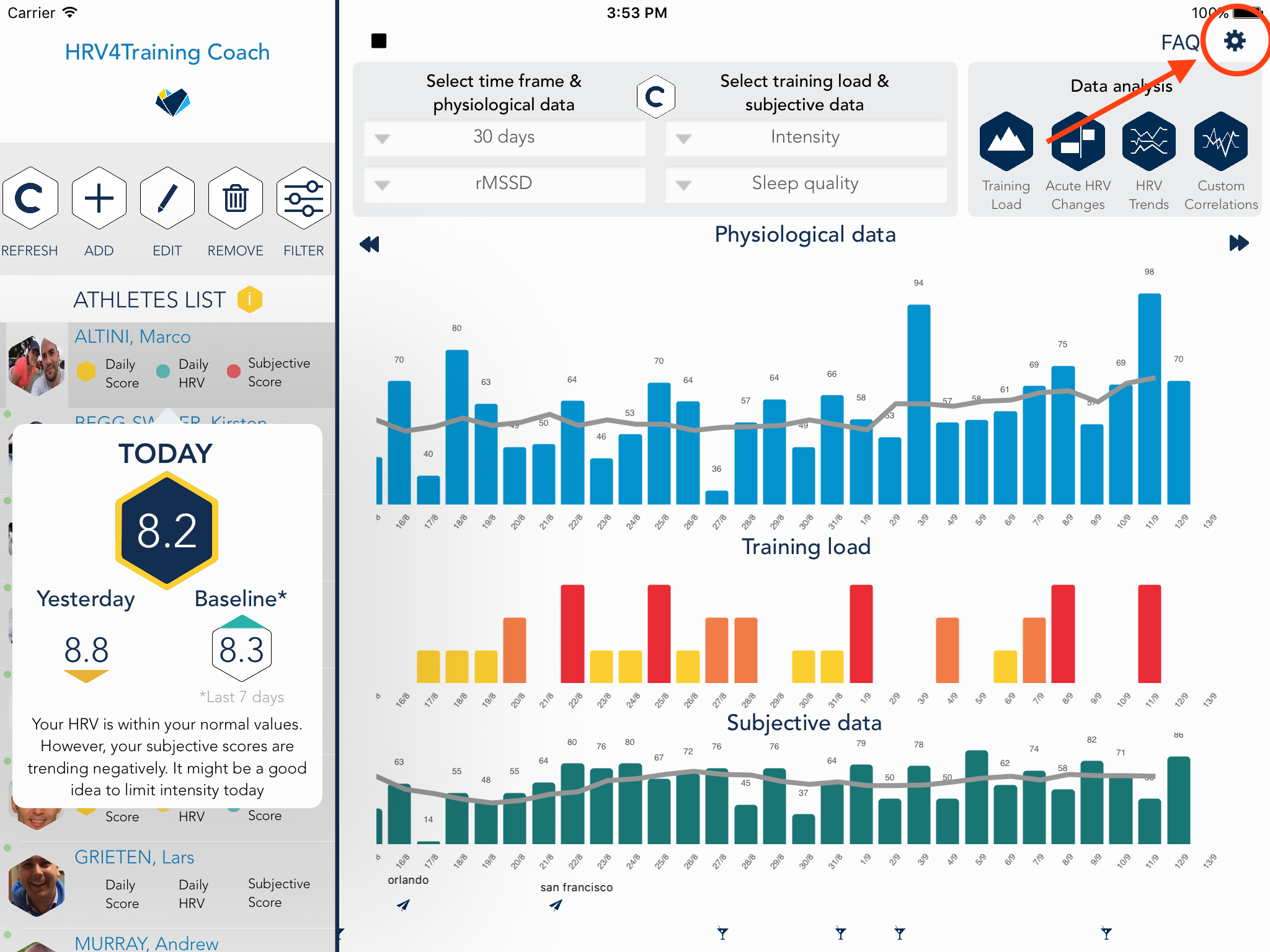 When the drop-down menu appears, select Export next to All Athletes in One File.