https://coachmeplus.desk.com/customer/portal/kb_article_attachments/77336/original.png?1456327440This article will show you:

How to setup the Gymaware to export to CoachMePlus
You need this because:
You want to export Gymaware data to review your athletes' data.
Adding Export Location
To add an export location, go to Settings => General. Fill in the S3 Credentials Section with the information given to you by your Account Executive. If you have not received these credentials please contact us at support@coachmeplus.com. You should have received
Bucket Name ( e.g. cmp-static/stallions/device/device.gymaware/inbox/ )

Access Key Id ( e.g. AKIGKJ4U8HLVH54VSA )

Secret Access Key ( e.g. ausdfohuyds786768jhkasd786a8fg+jasf897ds )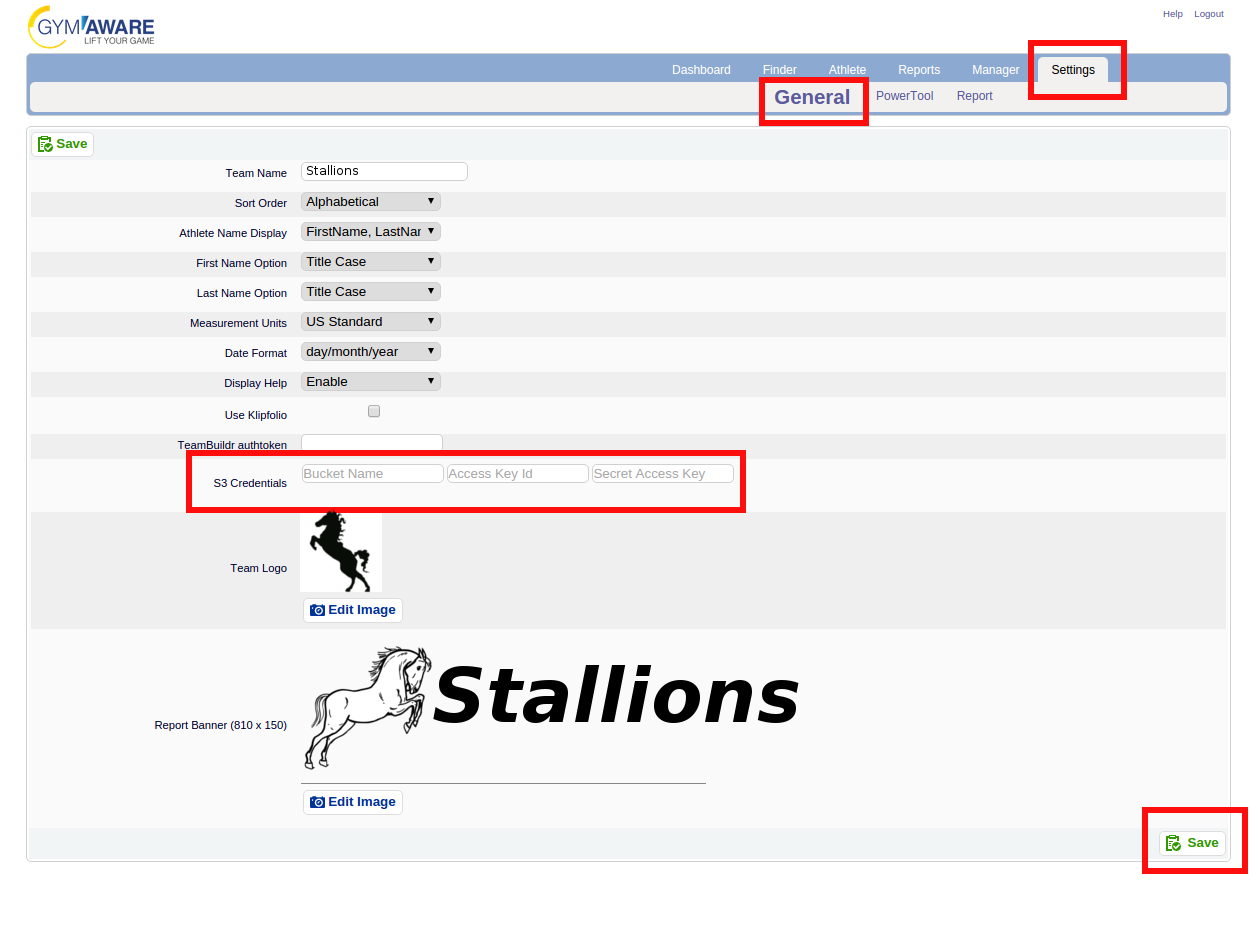 Adding Report Export
To add a Report Export, go to Reports => Generator. Click Create New.
Select your team from the first drop-down

Select "GymAware" from the second drop-down

Select "Session Rep Statistics" below "GymAware"

DO NOT select an Exercise

Enter "cmp_session_summary" for the

Name

field.

Select "1 Month" for

Duration

, "Every Day" for

Repetition

.

Set the

Start Date

to the first date you started collecting data or today if you have not yet

Select "00:00" for

Time to Generate

Select "CSV" for

Generate As

Select the "Bucket Name" given by your Account Executive for

Export to S3 Bucket

. (e.g. cmp-static/stallions/device/device.gymaware/inbox)