This article will show you:
How to import Polar data into CoachMePlus.

You need this because:

You want to learn how to import Polar data to a CoachMePlus user.
You want to centralize all of your devices into a single platform.
You want to save time and spend more time with your athletes by inputting all data into one system and generate reports instantaneously.

Importing Polar Data into CoachMePlus:

This article will demonstrate how to import your Polar data to the CoachMePlus system.

Here is a sample Polar spreadsheet: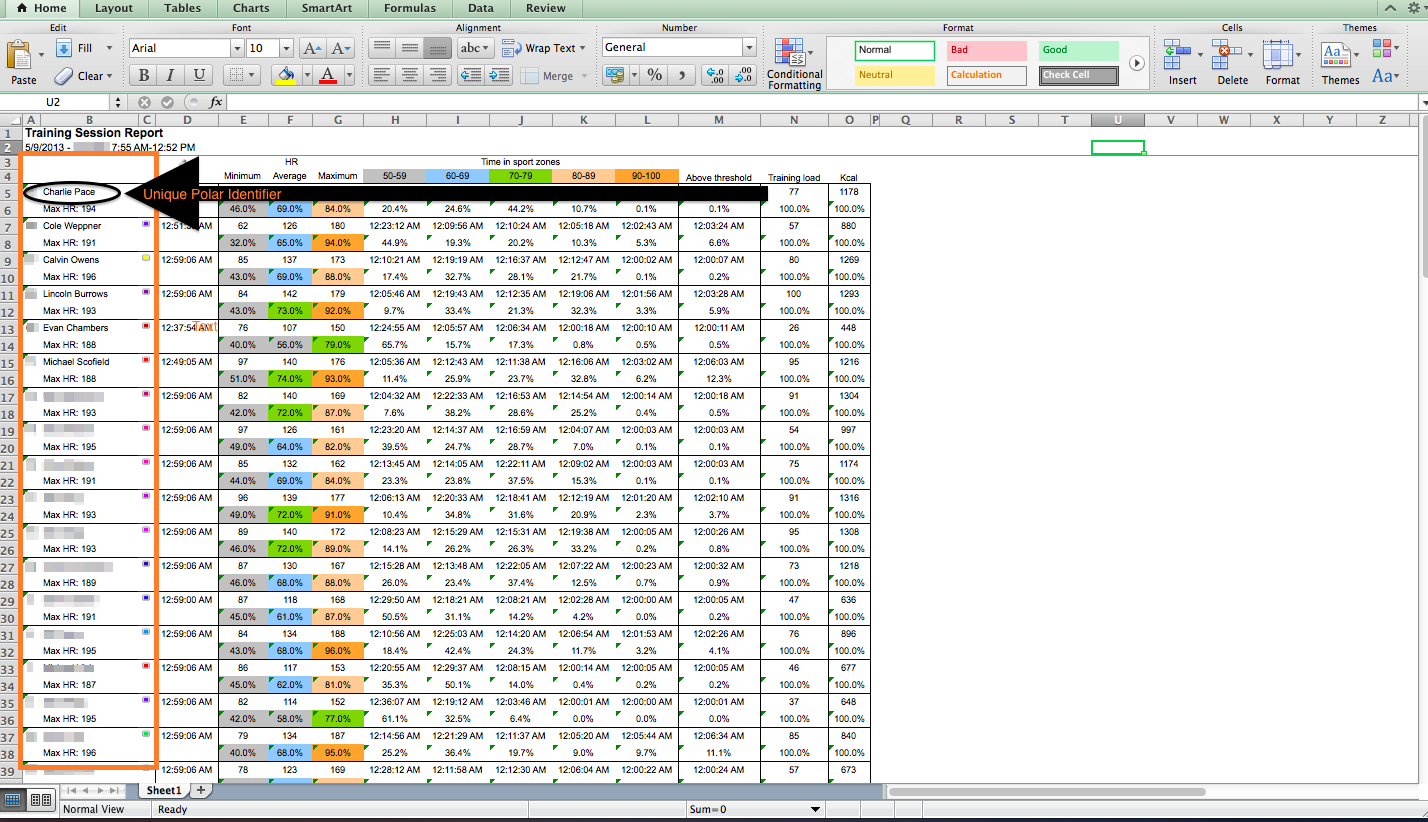 The boxed area is where you will find the Unique Polar Identifier/Alias. The data contains the Athlete's Full Name and the dates of the information collected. To learn how to add an Polar user, click here.

Here is the required Polar date format for import into CoachMePlus:




Step One: On the homepage, click on Data Tools => Devices => Polar => Import on the menu on the lefthand side. For this example, we will import Polar Team 3 (Pro).


Step Two: You will be brought to a the Import Tool to start your import. Choose the file you would like to import by clicking on the Upload File button.


Step Three: Select the file you would like to import to the system. After you have selected the file, click Open.

Step Four: The file will appear on the page ready for you to save.


Step Five: You will then be brought to the Import Template page. Select Next.


Step Six: Confirm your athletes and select Import.


Step Seven: Your new session will now be imported into the system. A confirmation will appear for your import.