This article will show you:
How to bookmark a Firstbeat device.

You need this because:
You want to save time when looking for Firstbeat device.
Athletes will immediately have access to the Firstbeat device and they can get started on their workout immediately.

Bookmarking a Firstbeat Device:

Step One: On the homepage, on the left hand size, there is a list of menus for you to explore. Go to Settings => Security => Devices.


Step Two: Once you have reached the Devices page, you will see a list of devices that have already been added. To bookmark the Firstbeat device, click the Bookmark button for the device that you would like to bookmark.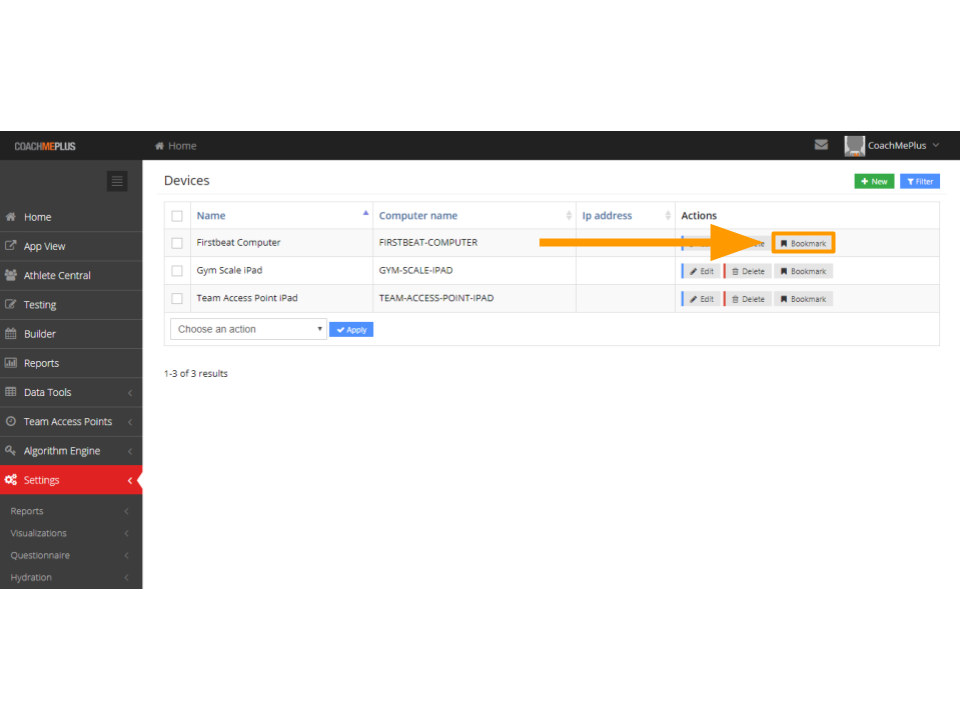 Note: You must set up an assessment monitor before you can do this.