---
Module
1
2
3
4
5
6
7
8
Table of Contents
---
Overview:
Field Groups
The first step to building your custom tests is to create field groups. Field Groups is another term for the name of the custom tests that you would like to build.
For example, if we want to create a "Body Comp. - Jackson/Pollock - Body Density (7 Site - Female)" test, we would go into Field Groups to create it.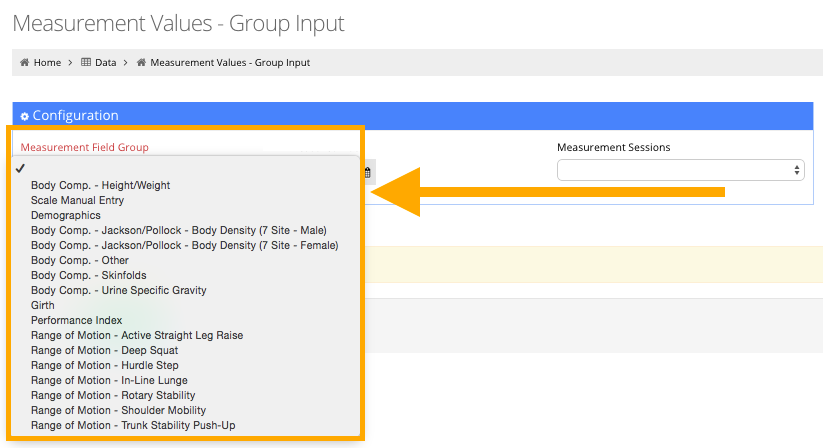 Figure 1: This is the front-end view of what your field groups will look like when you create them. You can select the Measurement Field Group that you would like to input measurement values into.

How to Create Field Groups

Step 1: Go to the link provided by your CM+ representative. On the first page, click on Field Groups


Step 2
: Once you are in the
Field Groups
page, click
+New
.

Step 3
: Enter name of your test and click
Save
.

Step 4
: The new field group will now appear on the list.

---
Module
1
2
3
4
5
6
7
8
Table of Contents
---