This article will show you:

You need this because:
You want to order your Athlete Management Scale for Your Organization
You want to get your scale up and running as soon as possible.
Your scale might not be functioning properly and you would like to troubleshoot the issues you're having.

How To: Order Your Athlete Management Scale

Step 1: To order weighing equipment, please fill out the following form that is attached below: CoachMePlus Order Scale Form.pdf.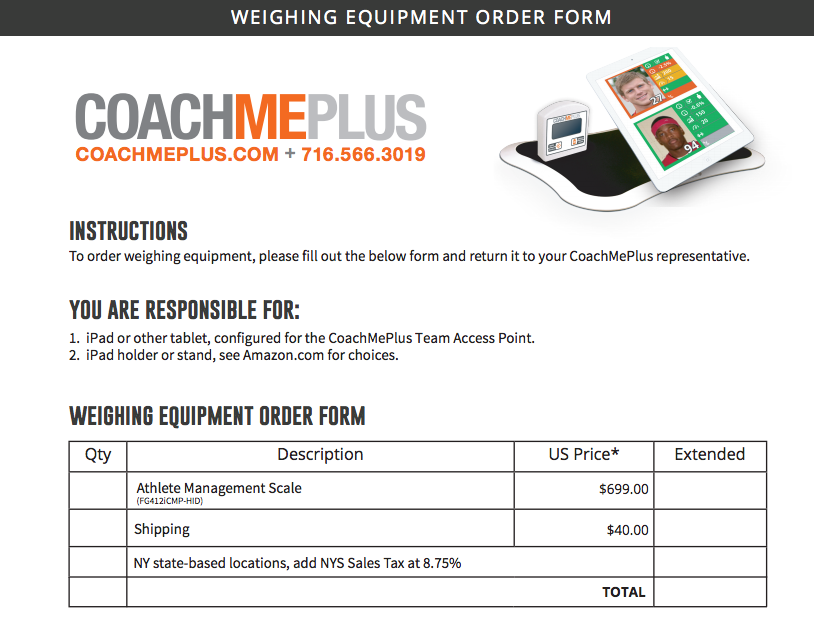 Step 2: Once complete, return to your CoachMePlus representative.

Note: You are responsible for iPad or other tablets, configured for the CoachMePlus Team Access Point and iPad holder or stand, see Amazon.com for choices.

Quick Start Guide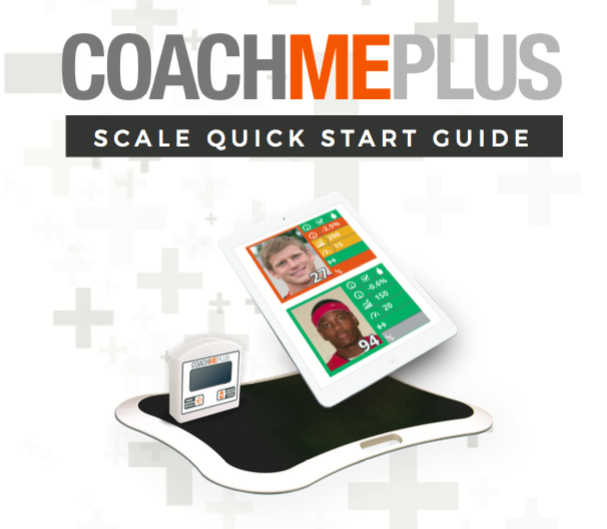 Attached in this FAQ is the Quick Start Guide to getting your scale up and running as soon as you open it out of the box. You will also find a one pager with information about your CoachMePlus scale.

Note: Requires readiness, performance, or elite to use.

How To: Troubleshoot Scale Issues
Make sure that the scale is on a hard, flat surface. If the scale is on a carpet or rug, it will cause the scale to delay recording the weight.

Reset the Bluetooth connection to the device. An issue with the connection could result in problems recording scale weights.

Re-bookmark the Team Access Point. The bookmark could be invalid.

Make sure that no other devices are connected to the device. Having two sources connected to the device, could prevent weights from recording.

Make sure that the wifi is strong enough to connect to the device. Issues with the wifi, could result in delayed Bluetooth communications. Re-position the scale and device to troubleshoot resolving this issue.

Unplug the scale for an extended period of time. This may reset the Bluetooth component of the scale and allow it to reconnect to your device.

If issues connecting to your CoachMePlus Athlete Management Scale, please contact CoachMePlus support.