In this article:
Success Path: How to Create a Workout On the Fly
CoachMePlus has the option available to quickly create a workout for your athletes. You may want to use this tool if your Athlete has no program assigned to them for the day, or if the Athlete has asked for extra work, a finisher, a cooldown, or other work such as prehab or rehab exercises in addition to their existing assignment.
The On the Fly tool in CoachMePlus allows you to create these simple workouts without the steps of creating a new program, choosing a start date, and adding in exercises and circuits to the calendar. It also skips the need to assign the workout as you are directly creating the assignment for the given athlete.
If your Athlete has no Program assigned to them for the day, you can create a simple workout On the Fly for your Athlete to complete.
Video Walkthrough:
Select Manage Your Athletes from the home screen.

Find the Athlete in the list that you would like to create a workout for.

3. Select the Training button from the Athlete profile screen.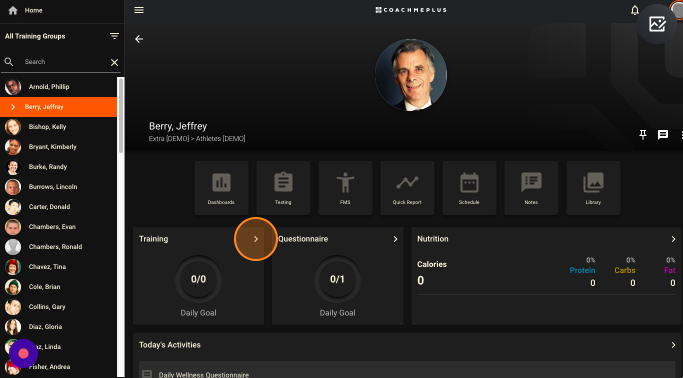 4. Select On the Fly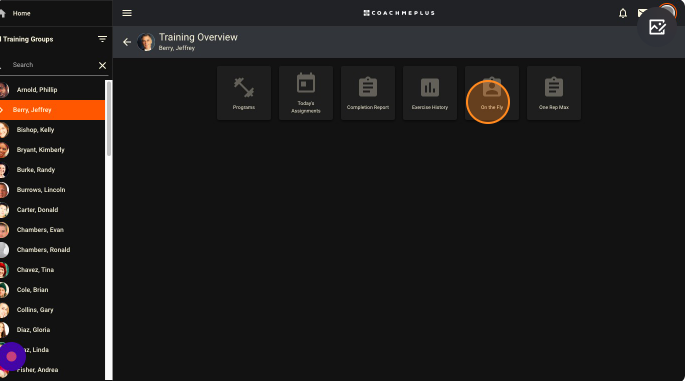 5. Add the exercises you would like by using the green Add Exercise button, then select them from the list. If you cannot find an Exercise you would like to add, select the back arrow, then select the green Create Exercise button to create that Exercise.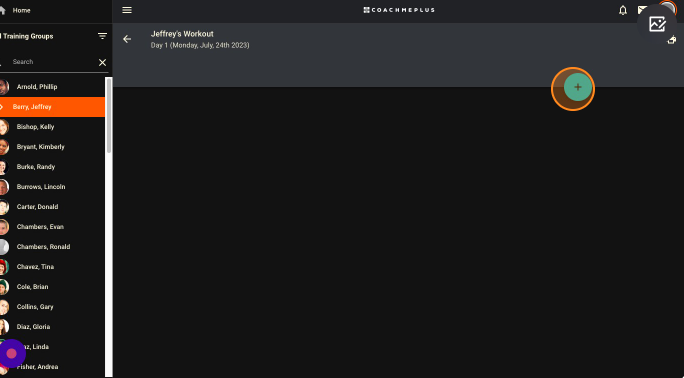 6. Once you select the exercise, you have the option to change sets/reps, create a progression, preview the video, and save the exercise when satisfied to add it to the user's workout.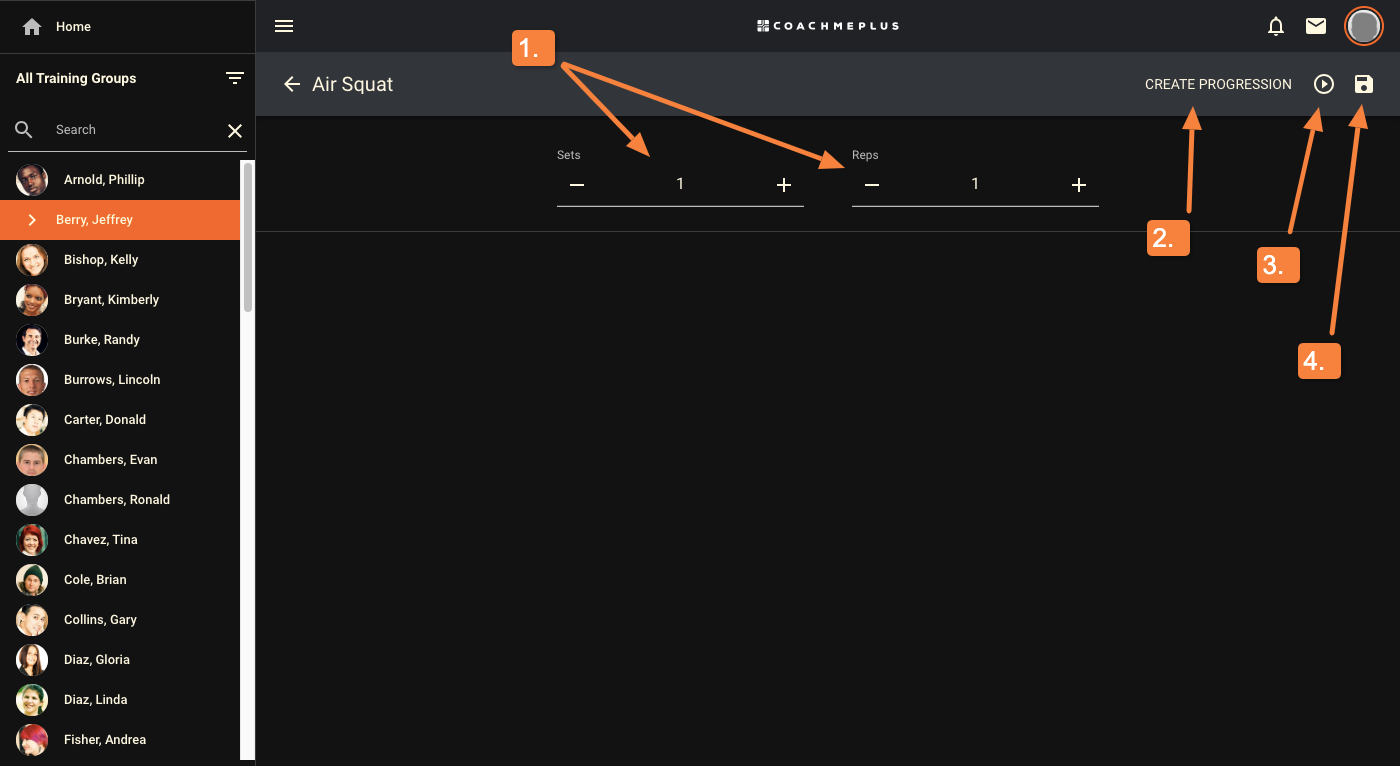 Bring up the Progression Editor for the chosen exercise
Preview the exercise video
Save to add to the Athlete's workout.