This article will show you:
How to upload a video for your exercise (Mass Upload)

You need this because:
You want to educate and provide visual resources for your athlete to refer to when completing their workouts. Ideal for off-season training.
Upload Video for Exercises (Mass Upload):

There are several methods available for you to upload your video: individual, mass upload, or adding a video to a pre-existing video. Choose one most comfortable for your needs and click on the links to the method that works best for your situation.

On the home page, select Settings => File Management => My Uploads.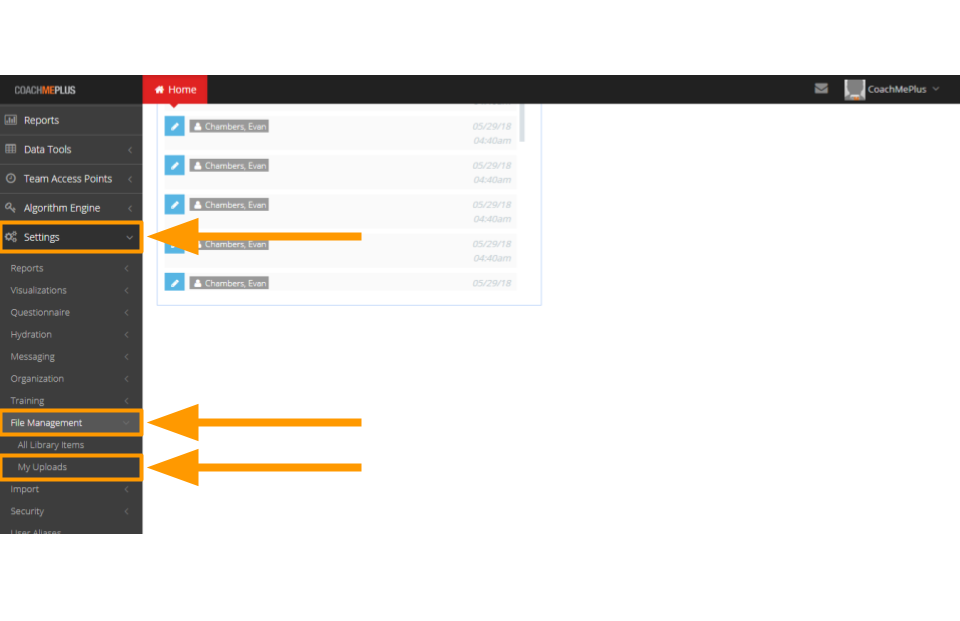 You will be brought to a new page to upload your file. You can click on +Add files… or drag/drop files onto the page (located on the bottom of the page).


This will give you the ability to select a video from the drop down box that appears in the pop-up and attach it.


Click Save and the video will be attached to your exercise.

NOTE: To do an individual upload, click here or to learn how to upload a video to a pre-existing video, click here.