This article will show you:
How to create a baseline for your install.

You need this because:
You want to set baselines for exercises that you utilize for your program.
Creating a Baseline:

Step One: On your homepage, click Settings => Training => Baseline.


Step Two: You will be brought to a new page. This page shows all of the baselines that were created previously. You have the option to edit and/or delete a baseline.


Step Three: A new window will appear for you to title your Baseline. Click Save to save your new baseline.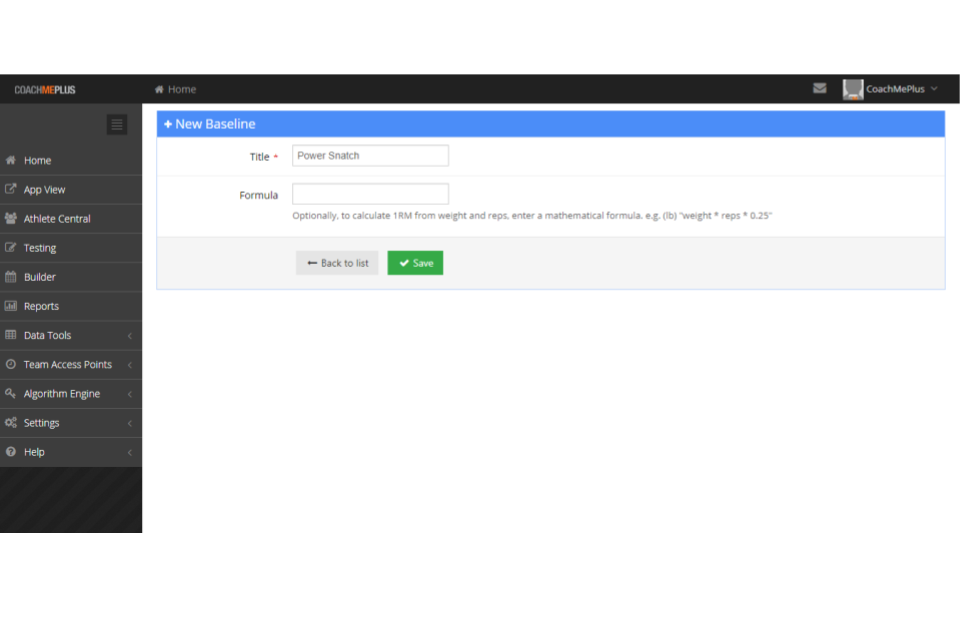 Step Four: Your new baseline will now appear on the Baseline list.